Kiwi Mover's storage service for businesses in London
Storage for your business is something that's always a necessity, whether you're upscale, downscaling, moving to a remote working setup, or just looking for somewhere safe to store items that aren't currently in use, storage for your business will always be a useful asset. As we all know, space is at a premium here in London, with very little space available, whilst the space that is available is often bound by an eye-watering price tag. What you may not yet have considered is the storage that removals companies, such as ourselves here at Kiwi Movers, have to offer – whilst you may consider storage with your removal team to be more of a short term fix, these companies often offer long-term storage facilities that are incredibly reasonable in terms price. If you want to learn more about how you can use removal company storage space to your advantage as a business, check out all of the information below or get in touch with us today!
So, now that you know that you may be able to utilise a removal company's storage units for business use, you are probably wondering how it'll work and if there are any limitations you need to worry about – don't worry, we've got all of that covered. In truth, using removal storage for business purposes can actually be one of the most shrewd decisions you can make, particularly in a time surrounded by mass confusion and uncertainty such as the situation many businesses have found themselves in during the coronavirus pandemic. Businesses across London and beyond have found themselves moving, restructuring or downsizing to try to keep business alive which, whilst incredibly tough, is a necessary step to take. One major stumbling block that has been faced, particularly for those businesses that are either downsizing or moving to a remote working format has been storage. Storage is something that is hard to find in cities as densely populated as London, however by using removal company storage units you're able to keep your belongings in a safe, secure location that's easy for you to access whenever you should need to.
What are the benefits?
There are many benefits to reap when using the storage facilities of a removal service such as ours here at Kiwi Movers, so it's difficult to pinpoint just one standout benefit. Below, you can take a look at all of the benefits that we offer, with guidance on how these may be of use to your business!
Accessibility
One of the most important things when it comes to storage for your business is accessibility – you never know when you might need access to your stored items, so it's vital that you're using a facility that enables you to gain access to your things as and when you should need them. Our storage units at Kiwi HQ have 24/7 access to those using our storage facilities, so you never need to worry about not being able to access your company belongings when you need them. This flexibility is far less restrictive than many business storage units, where you may be bound by business hours to access your stuff.
In addition to 24/7 access, you'll also be able to make use of our hand off-street
Customer parking facility, which is open 7 days a week to ensure you've always got somewhere safe and close-by to park when you're picking up items or adding more to your unit.
Affordability
Another factor you'll need to consider as a business is the cost, which can often be a huge burden to businesses who are being forced to put items into storage due to downsizing, as the added cost can weigh heavier in these scenarios. Our storage units at Kiwi Movers are fairly priced and tailored to your needs, so you can find a deal that works best for you. With no minimum stay, you get to choose how long you store your items for, with the ability to extend that stay further should it be required. By being able to tailor your storage costs to your business needs, you're ensuring that you're never spending more than you need to – a huge bonus in times like these where business funds may not be at their highest. In addition to our no minimum stay policy, we also offer discounted rates for long term storage needs, so if you're planning on needing your unit for an extended period, you may be able to find a spot at our facility that is extremely affordable as a long term storage option.
Flexibility
Your storage needs are likely to change from time to time, so it's good to have the option to scale the size of your storage unit in accordance with your needs as a business. Whilst with many storage units in London you may be restricted in terms of size or floorspace, here at Kiwi Movers we've got units to fit every business' requirements – whether it's a small locker for keeping confidential documents under lock and key, or a large garage-sized space for mass office storage in times of moving or downsizing, we've got a huge range of storage options available. With hundreds of sizes to choose from, you never have to worry about your needs being too big or too small; you can simply move to a different sized unit should you ever need to do so!
Security
Security is perhaps the most important factor to consider when you're selecting a storage unit for business use – when it comes to company possessions, you need to be assured that your items are going to be kept safe and secure in a monitored location. All of Kiwi Movers' storage locations feature a wealth of highly-effective security technology to ensure that all of your things are accessible to you and only you. To gain access to our facilities, you will need a keycode, then a further combination code and access code are required to enter any of our units – by following a multi-step process we make it harder for anyone to access items that aren't there.
Unfortunately, there are times where unwanted visitors try to gain access to units that aren't theirs and in times like those it's vital that the right security measures are in place. Our locations are equipped with video surveillance and CCTV security throughout, so you can rest assured that any break-ins will be caught on camera. On top of this, our Battersea site is also making use of number plate readers and facial recognition technology, which allows us to be even more vigilant and aware of any illegal activity.
Our Storage Facilities
Now that you know a little more about how using removal company storage space can benefit your business, it's time to take a look at the storage facilities that are available here at Kiwi Movers. We've got everything ranging from self storage lockers to entire container units, so there's something for everyone no matter how big or small your business needs are. On top of this, we've also got multiple locations across the London city region and South East, offering handy locations to store your items so that they're never too far away should you ever need to access them at a moment's notice. Here's an overview of our different storage facilities and their uses:
Self Storage Units
One of the most popular types of storage that you can use either in a personal or business capacity is self storage units – these are handy lockers that come in a variety of different sizes to cater to your every need. At Kiwi Movers, our self storage is one of the most practical and cost-effective ways to ensure that your belongings are kept safe and accessible in the London area, with high-tech security and keycode access ensuring that the risk of break ins and theft are minimised. Below, you can find a list of the key features of our self storage options:
Cost

– our secure units are available from just £15 per week, giving our customers low cost storage that keeps their valuables safe. 

No minimum stay

– with many storage facilities, you're tied into a minimum stay period, which can often leave you paying for your unit for longer than you need it. At Kiwi, there's no minimum stay – you'll only ever pay for the length of your stay, no more and no less. 

Discounts for long term stays

– if you do decide that you'll be needing your unit for an extended period, that's no problem, just let us know how long you'll be needing it and we might even be able to offer you one of our long-term discounts!

Round the clock access:

if your items are locked away in a storage locked, it's likely that, at some point in the future, you'll want to access them. Whilst the principle is easy, it can be hard to predict when exactly you'll need access –

with our 24/7 access self storage units in London, you'll never have to worry about access being an issue

, simply use your keycode and you'll be able to get to your items at any time on any day of the week.

Intelligent security measures:

for obvious reasons, having the best security is one of the major factors to consider when choosing a storage facility for your businesses – you don't want your items to be put at risk with lazy security or sub-par protective measures. We ensure that all of our locations are equipped with the best multi-factor security measures, including keycode access, combination locks, CCTV cameras, number plate recognition, and face recognition. By equipping our facilities with these features, we're protecting your items whilst remaining prepared for the unlikely event of a breach.

A range of different sized units

: everyone's requirements are different when it comes to storage, so it's only fair that we provide a wide range of different storage units to ensure that we're catering to every business' needs. We've got hundreds of different sized lockers and units available, so whether you're looking to store a few crucial documents, or looking for a place to keep larger items such as chairs and desks, we've got it covered.
Container Storage
For those businesses that are looking for a more substantial storage space for larger items or to clear out entire offices, as you might have had to do during the coronavirus pandemic, then our container storage units could be the ideal choice for your business. With our containers, you'll get big space and even bigger security, ensuring that you've always got enough storage space for even the biggest of clear-outs. Check out the main benefits of our containers below:
Safety and security:

with our storage facilities, our top priority is always keeping your belongings safe – whether it's a personal unit or one of our larger business units such as these containers, it's all about providing our customers with a safe and secure place to keep their valuable belongings. 

Affordable pricing:

You don't want to pay over the odds for your storage, but it's also important to remember that you get what you pay for, so it's all about finding great storage facilities at an even better price. Our flexible payment options allow you to only ever pay for the storage that you're using, never any more – with containers starting at just £9.95 per week, that's a price that's hard to be for storage in London.

Around-the-clock surveillance:

In an effort to ensure that your business' belongings are kept as safe as possible, we've implemented 24/7 surveillance on all of our containers. This works alongside our intelligent security systems to ensure that items are protected and everyone who enters the premises is accounted for. 

Long term stays:

Just like with our self storage units, we offer long term stay discounts for businesses who will need their unit for an extended period of time.

This is a great benefit for businesses who've moved out of their office space during the Covid-19 pandemic

and need a place to store desks, monitors, chairs, and more. 

Different sized containers:

Every business' demands are different, so we've made sure that our containers reflect that –

from smaller units to store small items or a few boxes to larger containers that are large enough to store the entire contents of your offices, we've got options to suit everyone.

Should you ever need to upgrade or downgrade the amount of space that you have available, just let us know and we can get you moved into a new unit that's better suited to your needs.
Where are our storage facilities?
To help make our storage facilities as accessible as possible, we've set ourselves up in multiple locations across the London city region, giving businesses across the city easy access to convenient high-security storage whenever they might need it. Here are the locations that we currently have our container storage units based in:
By ensuring that we offer easy access to our storage without the hassle of having to pay the congestion charge, businesses can feel safe in the knowledge that their belongings are being safely stored in the ideal location.
Our locations are also great for those who decide that they aren't looking to keep all of the items that they've taken to the storage unit – whether you've changed your mind or simply don't see the value in keeping them, there's plenty of charity shops to donate to around our storage units. You can find the closest charity shops to all of our locations below:
Chiswick
Oxfam Boutique – 190 Chiswick High Road
Save The Children – 152 Chiswick High Road
Cancer Research UK – 278 Chiswick High Road
Kingston
Oxfam – 16 Castle Street, Kingston Upon Thames
Cancer Research – 36 Eden Street, Kingston Upon Thames
The Princess Alice Hospice – 62 Fife Road, Kingston
Richmond
Oxfam – The Quadrant, Richmond
Cancer Research – 1 Hill Street, Richmond
The Octavia Foundation – 435 Upper Richmond Road
Teddington
Fara Kids – 119 High Street, Teddington
Shooting Star Trace – 11 Broad Street, Teddington
Fara Brooks – 34 Broad Street, Teddington
Twickenham
Fara Charity Shop – 8 Heath Road, Twickenham
Sue Ryder – 6 Heath Road, Twickenham
If you do find that you have any unwanted items, we urge you to please consider donating those to a charity shop – they'll be incredibly grateful for the donation, no matter whether it's books, reading and writing materials, chairs, clothing, or electricals!
To enquire about the availability of our self storage facilities or container units, get in touch with our team today to discuss the options. Our team are warm, friendly problem solvers that'll help you to find the right solution for your business – we could even arrange to help you move your items into storage or assist with the packing!
Other Services Provided
One of the major benefits you'll get when you choose Kiwi Movers as your storage provider is access to a huge selection of our other services; after all, we are so much more than just a storage facility. Initially specialising in removals from homes and offices, we now offer full-scale removal and storage experience that covers everything from A-Z, leaving no stone unturned. There's never any task too big or too small for our friendly removals teams too, so don't be afraid to ask them for extra support whilst they're there. If they can help, they will help; it's just their nature. If you're wondering which other services you may be able to take advantage of with Kiwi Movers, you can find a more detailed breakdown of all of our solutions right here:
Removals
First and foremost is removals – this is our bread and butter, and we think we're the best in the game in this regard. Where other removals companies may look to simply get your items in and out of the desired locations, we look to go above and beyond this, seeking to take a proactive approach to problem-solving to ensure that everything is done quickly, efficiently, and safely. Our removals team comes equipped with all the supplies they might need during their job – from lifting tools to packing supplies, we've got everything covered. To learn more about our removals services, check out our removals page!
Relocation Service
In addition to simple removals, we also specialise in full-scale relocations too, meaning we're on hand to help make your move as quick, easy, and stress-free as we possibly can. You'll be able to control how involved we are, and we're happy to work around whatever is best for you, so if you'd prefer to pack up and unpack yourself that's fine, or if you'd prefer us to take charge of the packing, unpacking, and setup at the new location we can arrange that for you no questions asked. There's never been an easier way to relocate than with our relocation service there at Kiwi Movers.
Delivery
Item delivery can be a tricky task – arranging the pick-up, drop-off, and transport can be a real pain if you don't have the experience and know-how. Luckily, we've got heaps of experience when it comes to getting your items from A to B in a safe, yet timely manner, so we can handle any of your deliveries for you. If needed, our team can also be on hand to help you arrange your items in their new location, such as furniture, desks, or computers.
Dismantling and Assembly
It often goes unsaid, but dismantling and reassembling items before and after transport can be one of the most difficult and infuriating tasks that you can be faced with, so why not leave it to the professionals! If we're helping you to move furniture, equipment, or anything else that might need taking apart/putting together, we're more than happy to lend a hand and get that done for you. Our team come prepped with the best tools and a wealth of experience, so you can be sure that you're getting a professional service throughout.
End of Tenancy Cleaning
When you're moving out of a house or office space, it can often be incredibly tempting to simply leave a mess behind, but this isn't just bad manners, it's a bad business practice that can leave a lasting negative impression of your company to both the building owner and the next tenant. If you find that you haven't got the time, manpower, or motivation to clean out your space at the end of your tenancy, you could make use of our professional cleaning service! Our service features a full deep clean of the space, leaving every area completely spotless as if you were never there. This not only takes the burden of cleaning away from you, but it also ensures that you leave on a good note and do not damage any business connections that you may need for the future.
Our Business Storage Options
The type of business storage you need will naturally depend on your company's storage requirements. Perhaps you need extra storage space for files, paperwork, tools or stock that you can't find a suitable amount of room for on-site. Or, maybe you just want to de-clutter your long-established workplace.
Due to the significant breadth of storage requirements that many companies could have, we offer several different options for business storage. Those options include:
Self-storage: The various self-storage rooms we have here in London include small locker rooms, full-size courts, and plenty of options in-between – with 24-hour access available.
Container storage: We offer storage containers of various sizes at different price points. High security, 24/7 surveillance, and fire protection systems all come as standard.
Boxes: These include book boxes, wardrobe boxes and multi-purpose boxes which you would be able to use with our office removal service.
After a bespoke end to end solution for receiving and delivering goods?
This bespoke service is enjoyed by property developers, furniture businesses, and eCommerce companies, as well as many more. Essentially, we have the capability to receive, quality check, and store high-value items and high-end products such as bespoke furniture.
We'll store it in controlled environments to ensure the quality is not affected, before sending it to the intended recipient, be that a customer or a construction site that's building a new property. This service is end to end, meaning we take care of everything. This kind of process means you'll enjoy significant cost savings and peace of mind knowing that we are handling these high-value goods with the utmost care and attention.
To learn more about what's available and how you could utilise it, just phone us on 020 8877 9682*, and we can help you to establish which of these corporate storage options should work best for you.
Which Items Can I Store?
You'll be pleasantly surprised by the vast range of items you are able to leave in our business storage compartments. For example, if you run a retail store, you might want somewhere to store surplus stock – in which case, we can provide you with the extra storage space you need.
Meanwhile, if you work in hospitality, you might already have good supplies of tables and linens but
want business storage units where you could keep extra pieces. These pieces may only need to be retrieved occasionally, for larger functions such as award ceremonies. Again, our own storage business could come to the rescue there.
We can also help tradespeople who need somewhere to keep specialist tools that may not be used for everyday jobs but are still required on occasion.
Then there's the matter of paperwork, yes, thankfully, there's rather less of it than there used to be in the corporate sphere. This is thanks to many companies' increasing use of cloud storage – where many documents that were once routinely printed can now be kept in easily accessible digitised form.
However, cloud storage can't quite do all of the heavy lifting when it comes to keeping your business documents both safe and close at hand. Some documents, such as tax returns, invoices and receipts, must be kept by businesses for at least seven years – leaving cloud storage out of the question here.
The physical space required to securely store several years' worth of paperwork can be significant. You might not have this kind of spare space available on your own premises – especially if your corporate finances have forced you to keep the size of your office space to a minimum.
Fortunately, the excess items described above are just a few examples of those that can be kept firmly under lock and key in a business storage unit at any of our London storage facilities. This includes those we maintain in Chiswick, Kingston, Richmond, Teddington, and Twickenham.
In short, if your business has any particular physical belongings for which it lacks the necessary storage space at its own premises, our storage unit business would be able to keep those items secure and safe.
How Long Can I Store Items?


We know that your commercial storage needs could be quite specialist. For example, you might only need to store certain items quite fleetingly. For example, while your business waits to move into new offices, you may want somewhere temporary to house office furniture and equipment.
However, in other instances, you can't be certain for how long you might need business storage. If your retail store suddenly received a large amount of new stock that overflowed its own warehouses, you would need somewhere to keep those extra items that are just waiting to be sold.
In this scenario, though, you couldn't be certain exactly when they would be sold – if at all. This could be especially worrying if those products include vintage clothing and furniture, as these could too easily incur damage in a setting where humidity and temperature are not carefully preserved.
On the subject of damage, that's certainly not something you would want to befall those sensitive business documents mentioned earlier. After all, these are pieces of paperwork you would need to keep safely intact for at least seven years. That's an undoubtedly long time for any business.
Anyway, the bottom line is, you don't want to have to store any of these kinds of items anywhere that
would lead you to constantly fret about their long-term future. This is why we don't impose any strict limit on how long you would be able to store corporate items in our business storage units.
With Kiwi Movers, you are free to keep those items there for as long as you need them to be left in safe storage – and, obviously, as long as you can afford the fees to keep them in our care. Our business storage solutions are appealing for both their cost-effectiveness and high security.
How Much Does Business Storage Cost?
Here at Kiwi Movers, you can arrange premium business storage in one of our secure storage units from only £15 per week. Though it might be low cost, we never compromise on security, keeping your items safe with state-of-the-art security measures including keycode access, combination locks, CCTV cameras, number plate recognition and facial recognition.
You can also benefit from no minimum stay period – you can store your things with our storage unit business for as short or as long as you need. Whereas many storage businesses have a minimum stay period, with Kiwi Movers you will only ever pay for the length of your stay and no more.
If you decide that you need to keep your items in business storage for longer than you first anticipated, we also offer a discount for long-term stays and extended periods. Just let us know how long you might need it for, and we will give you a personalised competitive quote at an affordable rate with a lowest price guarantee.
Our prices vary depending on a number of factors including the type of storage you choose, the size of the unit, and how long you need it for. At our self-storage facilities, we have hundreds of different-sized lockers and units, including small locker rooms, full-size courts, and plenty of options in between, giving perfect options for businesses who need to store anything from documents to office furniture.
We also offer container storage, with containers of various sizes and at different affordable price points. This kind of business storage unit is great for larger items and even entire offices – whether you have been forced to temporarily close your doors due to the coronavirus pandemic, are in between leases, or you are in the middle of relocating.
As well as competitive prices, why not also benefit from our affordable collection service. Kiwi Movers can provide a comprehensive removal, relocation, and storage solution that leaves you feeling satisfied and with added peace of mind. No job is ever too big or too small. In fact, where most say that it can't be done, we will find a way to make it happen!
Our team is made up of highly experienced removal professionals, strategists, critical thinkers, and problem solvers. So, if you aren't sure what business storage solution would be best for your business or problem, just get in touch and we will advise you every step of the way.
What Are the Benefits of Long-Term and Short-Term Storage?
The two basic types of storage options for your business are short-term and long-term storage. To make sure you choose the right solution, we will break down the ways in which each storage solution is different, how they may be used, and the benefits that they will bring to your business.
Short term 
Short-term storage can last from a couple of days to anywhere around 3 months. This type of business storage unit is a great option for businesses that require a stop-gap measure and flexible business storage.
Short-term business storage is particularly useful in situations where you are moving office and need temporary office storage, for separating shipments, or for dropshipping products. In this sense, a short-term storage unit can be used for additional office space, or as alternative office storage, so long as the items don't exceed the storage limit.
There are many benefits to short-term storage, including:
No need for dust covers or intensive protection. An old bed sheet will keep the dust away for the 3 months required.
Short-term storage units are climate controlled, much like a garage or warehouse.
High security, including advanced security measures, security guards, and state-of-the-art security systems.
Affordable and cost-effective short-term business solution.
Convenient access when arranged.
However, if your business needs a storage solution longer than 3 months, you might prefer our long-term business storage solution.
Long term 
Put simply, long-term storage is anything over 3 months. A long-term storage unit can be used to store items for long periods of time – for months and even for years! Long-term business storage is particularly effective when you are considering a more semi-permanent solution but might not be able to afford to expand at the current time.
For example, one good use of long-term storage is to store old paperwork to declutter your onsite storage and office space. This includes storing document folders, entire folder collections, or perhaps folder backup in case of any unforeseen circumstances. You might also protect this data with folder access controls.
Other uses for long-term business storage might be to store your inventory of seasonal products whilst you wait for that year to come around, or to store bulk materials until they are needed if you have to order raw materials in large quantities. This will clear more space to be used in your own warehouse, factory, or office, and keep the environment clean and decluttered.
There are many benefits to using a long-term storage solution, including:
Less effort for relocation or restocking – you already have the extra storage space and spare products to hand.
Additional office space in your workplace, as you benefit from long-term additional office or alternative office storage, provided it fits under the storage limit.
Improved efficiency for businesses.
Secure place for valuables and documents with security measures such as advanced security, security guards, and state-of-the-art security systems.
Will I Be Able to Access My Items Easily?
Here at Kiwi Movers, we aim to make things as easy and hassle-free as possible, so the short answer to whether you will be able to access your items easily is, of course, yes! However, in case you are worried about access, let's talk about when and how you can access our storage facilities, and we will give you some tips and tricks for organising your things for easy access when you need them.
Kiwi Movers' storage unit access 
With Kiwi Movers, you can feel safe with the knowledge that you have 24hr access to your items. Whereas other business storage facilities might have limited-time access, in that they restrict your access to business hours only, with Kiwi Movers you can remove or add to your storage unit any day of the week at any time.
This is because our multi-store self-storage solution means you do not need a member of staff to let you into your storage unit – you can securely gain access to your self-storage unit using a personalised entry code at any time of the day or night. This gives you more flexibility and is less restrictive to suit your individual circumstances.
Storage units in London might have you breaking out in a sweat, as, after all, not many people like parking in areas they don't know. However, we have off-street 7-day access customer parking, ensuring that there is always somewhere safe and close by for any pick ups and drop offs you need to make to your storage unit.
When it comes to our container storage solutions, we have multiple container storage locations in ideal places throughout London – Chiswick, Kingston, Richmond, Teddington, and Twickenham. This means that you can benefit from storing your items in easy-to-access locations, without the hassle of having to pay the congestion charge every time you need to pick something up or drop something off.
How to store your items for easy access
To make sure that you have the best experience with Kiwi Movers and to ensure that you have easy access to all of your items inside of your storage unit, here are our top tips for organising your self-storage unit.
Pack everything in an organised way 
It all starts with the packing – after all, an organised unit requires an organised process. Label all storage boxes with as much detail as you can afford in relation to its contents. For another top tip, use clear plastic stackable boxes so you can spot items in a hurry.
Make a plan of where everything will go
Map out in your head where things will go in the unit, and then arrange it for transportation accordingly. Items that will be going near the back of the unit should therefore be packed last so that it can be unloaded first, and vice versa. This will ensure a smooth transition.
Stack boxes according to priority, size, and weight
Make sure to put the heaviest boxes on the bottom and save the lightest for the top. Similarly, keep the biggest boxes on the bottom so that there is a solid foundation to each stack of boxes. You might also benefit from anticipating in advance what you might need access to most frequently and storing these items in places that are easy to get to.
Create passageways or aisles for navigation
Even if you think you have little space, always leave room for navigation and don't fill the unit to the brim! Leaving passageways or aisles between your rows of stacked boxes can ensure that you have easy access to every box in the storage unit.
How Business Storage Can Aid Office Relocation
Are you coming to the end of your lease on your office space but have found that inconveniently there's a gap between moving out and moving into your new space? Is your business growing at such a rate that you need to relocate to a bigger office space?
If this is the case, then business storage from Kiwi Movers might be the perfect solution for you. Not only can we help you in moving your business from one premises to another, but we can also store your items in dedicated business storage units to help you keep your business running day to day without any company disruption.
We have a number of storage solutions that are suitable for physical document archives, office furniture, simple desktop relocation requirements, office equipment, and any additional requirements that you might need.
Our self-storage units are accessible 24 hours a day so that you can still access your items whilst they are in storage, allowing you to keep your business clients happy even during the upheaval of moving office premises.
To see what we can do for your business's relocation, get in touch with our dedicated customer care team, who would be more than happy to discuss your specific needs and requirements further.
Can I increase my business storage space if I need to?
When selecting your storage unit, it is important to make sure that you choose the right size to meet your requirements. Whilst it is possible to increase your business storage space with Kiwi Movers, we pride ourselves on our transparency, reliability, and affordability, and so we would never let you pay more than you actually need.
As a general rule of thumb, a 5 x 10-foot storage unit is around the size of a small bedroom or enclosed office, and a 10 x 30-foot storage unit is roughly the right size for a standard home or entire office floor. Whether you need something small for storing papers or larger for an office relocation, we have hundreds of sizes of lockers, units, and containers available for you to use. And if it's too small? We can easily upgrade your storage unit to a bigger size.
However, it might not be essential to increase your storage space to something bigger – rather, it might be that you haven't been able to maximise the space that you already have. If that's the case, here are some of our top tips for maximising your storage space.
Use uniform-sized storage boxes 
If you can, try and only use boxes that are all the same size. This makes it much easier to stack your items taller as it allows the boxes to balance better. Due to this, you can use almost every inch of space in your business storage unit. Just remember to make yourself a walkway to access the boxes at the back.
Here at Kiwi Movers, we can provide you with box delivery, adequate packing materials, packing service, bespoke crates, standard and affordable crate hire service, and much more to ensure you have everything you need for the job.
Map out your organisation beforehand 
Make a map of your storage space on paper detailing where everything will go. Using grid paper can be super helpful if you want to make the drawing to scale with the exact measurements of your boxes. No matter how much detail you put into it, this map will allow you to condense your items into the smallest possible space so that you are only paying for the size of storage space that you need.
Take advantage of boltless shelving and drawers 
You might find advice online that suggests taking advantage of the vertical space in your storage unit. If it was your home, this might mean installing shelves onto the walls, but how can you achieve this effect when you are simply renting the unit?
This is where we suggest taking advantage of boltless industrial shelving and drawer units. This allows you to make the most of the vertical space in your storage unit without damaging any items and without having to physically install anything on the walls. It also makes it a lot easier to find the things you need when you don't have to root through boxes.
Organise archives by date and stock by season
To make it easier to access everything you need, make sure to organise your document archives by date and any stock and promotional material by season. This will allow you to fit more into your business storage unit as you will know where everything is and so won't need to factor in as many alleyways to navigate your items.
Put most used items at the front 
Packing your most used items at the front of your business storage unit ensures that you don't have to keep taking everything out regularly in order to access the stuff that you need most often. Not to mention it saves you a lot of hassle! To make the process even more seamless, pack the items that will be going at the front of your unit into your moving van first, and the least used last, so that they can be unpacked and placed into the storage unit in the right order with minimum disruption.
Why do businesses use self-storage units?
When people think of storage units, they often think of self-storage for personal use. However, storage units can also be very beneficial to businesses due to the fact that they are a fantastic solution to many problems that companies can encounter. Therefore, let's look at some of the reasons why businesses might use self-storage units.
Stock and inventory storage 
Business storage units are a great option for businesses that have an excess of stock and inventory, or perhaps do not have the necessary storage facilities onsite. This can be particularly useful for companies that have seasonal products, such as items that can only be sold at Christmas, or companies with expensive items such as an art dealers business.
Storing your stock and inventory in business storage allows you to always have your stock to hand for your commercial customers so that you can ensure quick and efficient dispatch upon order without items getting in the way of day-to-day business.
In turn, having stock close by in one of our storage units can improve customer satisfaction and encourage more positive customer reviews due to the increased efficiency of the service that you can provide.
Moving office or studio space
If your business is considering moving to a new location, then Kiwi Movers are here to help. Our office movers can take care of every aspect of business relocation, from office removals to a pre-move crate hiring service, to unloading the items at your delivery destination.
And if there is a gap between the end of the lease of your current office and the start of your new office, this is where our business storage can really come in handy! As we take care of all aspects of business removals, we can provide you with a comprehensive service, storing your office equipment and office furniture securely until it is time to repack and transport them to the new delivery location.
Equipment storage 
If you are a contractor or freelancer with lots of expensive equipment, such as building tools, gardening implements, cameras, lighting, promotion materials, and so on, then a business storage unit can allow you to store your work equipment safely and securely, meaning you don't have to keep it at home.
Businesses might also benefit from storing equipment in a business storage unit if they are clearing out old equipment or need somewhere to store new equipment before it can be installed. This allows you to easily shuffle around your equipment and have your new items installed with minimal disruption to the business day.
Document archive 
Kiwi Movers storage business is also a great place to archive your hard copy files and filing cabinets. Though many things are now stored digitally on a computer, taking up mere gigabytes, many companies still rely on hard paper copies of their documents.
Unfortunately, this means that you can end up with countless boxes and containers of documents, which can cause disruption to your business activity and business continuity. It might even force businesses to upsize unnecessarily due to the need for more space for their boxes. However, a business storage unit is an extremely safe and secure alternative place to store your physical data archives.
Convenient, flexible, and cost-effective 
Overall, business storage is a great option for companies that need to expand their storage space without having to fork out on renting a bigger office space. Choose from convenient locations throughout London to securely store unused business items until you need them.
Guaranteed security 
Another benefit of business storage is that it can provide you with more security than you might get at your office building, or at home if you are a freelancer. Kiwi Movers guarantee the security of your items, with enhanced security measures and climate control to ensure that your items do not fall victim to criminals, insects, or mould.
Why Choose Kiwi Movers?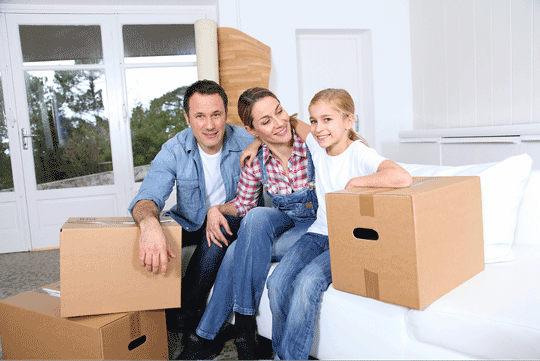 At Kiwi, we're experts at what we do – we don't just remove, we don't just clean, and we don't just store, instead, we provide complete removal, relocation, and storage solution that leaves our clients feeling satisfied and comfortable in every situation. Our processes are adaptable to your needs and we can be as involved or as removed as you need us to be – let us know what you need and we'll make sure that's what you get. Our team is vastly experienced, but is not solely made up of removals professionals; our team consists of strategists, critical thinkers, and problem solvers who are aiming to get your situation resolved in the most practical way possible, with no detail too big or too small to manage. Where most may say it can't be done, we find a way to make it happen – that's what separates us from your average removals company to one of London's elite professional and domestic removals and storage specialists.
Contact our team today to see how you can make use of any of our professional services or storage solutions! We'll be more than happy to chat and discuss your the job at hand, your expectations, and how our solutions can help to make that happen.