Mobile Removal Service with Kiwi Movers
Here at Kiwi Movers, we offer a wide range of moving services, from complete home removals and storage to mobile removals and packaging supplies. When it comes to moving and relocating your stuff, our team is highly trained to deal with whatever you need to make your move as smooth and stress-free as possible.
We've been in business since 2007 and, since that time, we've gained experience across London. We know exactly how difficult it can be to navigate the busy roads and events within the city. Thankfully, we've built up a vast array of practical knowledge that we can use to help you with your moves. Our services are entirely flexible, allowing us to work together to customise everything to meet your specific requirements.
We are confident that no other moving company in London has the same level of expertise as we do. Providing man and van services and full relocation services, among a range of labour and equipment hire, as well as delivery services, you can guarantee we're highly trained and will tailor your service to suit your specific needs.
What is a mobile removal solution?
A mobile removal solution is ideal if you don't need a large-scale removals team. One of our straightforward man and van services is a great cost-effective option when you just need to get some of your stuff moved – perhaps if you are a student or participating in a house share and don't require the storage capacity that some of our other options offer. As one of our most popular storage options, we quote fair prices and provide quality packing materials for those whose entire contents need to be moved.
Kiwi Movers offer a convenient way of removing items, furniture and goods by coming to customers both at their home and businesses. Each member of our team has been professionally trained so they know how to cover all aspects of safely packing and unpacking to ensure secure delivery. We can guarantee we will meet all of your requirements by keeping your items and collections safe whilst they're in transit.
There are many people who need professional removals services but don't want to hire a full removals team. That's where this service comes in especially handy.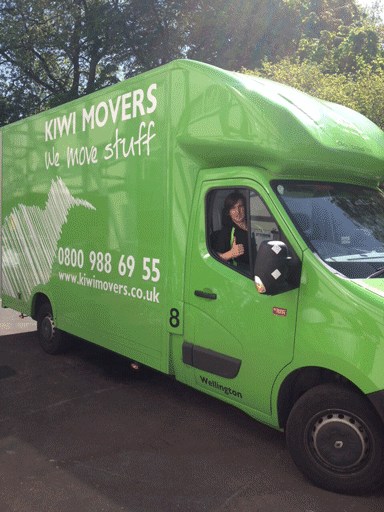 You get a professional mover with all the necessary experience and a fully equipped van to enable your move, without having to fork out for a full team of movers. A mobile removal solution comes with so much more than just a place to store your items. Our skilled workforce can help out with all aspects of your relocation, including transportation of your items when you want to have them back again.
A range of benefits are available for office moves, domestic shifts and commercial usages too. If you have a smaller team and a smaller amount of office equipment to move but still require the services and security of a professional moving company, one of our man and van companies could well be the solution for you. It's also a cost-effective option for students moving into or out of student accommodation who have few belongings to move but might struggle to move on their own.
We have services for international removals and commercial removals, both offered with removal boxes, a variety of packing options and a bespoke quote, whether you're removing major items like an item of machinery or something as simple as office shelving.
What makes Kiwi Movers stand out from the rest?
We have quite a unique story. Starting in 2007 with the challenge of moving a barbecue, we began as a group of friends working together to find a solution with the resourcefulness that characterises the business today. Since our humble beginnings, we've grown and are now one of the most recognisable removals companies in the UK.
Our team is made up of people from a number of different backgrounds, project management and construction management to name a few. This benefits Kiwi by helping us stand out from the rest of the competition and giving us a unique ability to make use of our problem-solving skills.
As a company, we focus on delivering cost-effective removals and storage solutions to every client, no matter their inventory size. As a people-based business, we pride ourselves on our customer service. Through hard work, dedication and out of the box thinking, we've developed a reputation for a perfect solution that's reliable and effective to give our clients optimum peace of mind.
Our promise
Our company charter has several factors that we strive to achieve at all times, the first of which is our promise to put customer experience at the very heart of everything we do. We ensure that our staff are all friendly and professional so they will provide a reliable service at all times. Additionally, we strive to continuously improve. We recognise that systems need to remain fluid and innovative, so we're always applying our new knowledge and skills to everything we do.
Another of our promises is that we apply a 'can do' attitude to everything that we do in order to get the job done to the best of our ability. Finally, we conduct our business to the highest ethical standards, ensuring that we hold ourselves accountable both individually and collectively.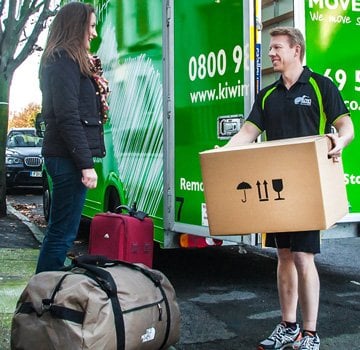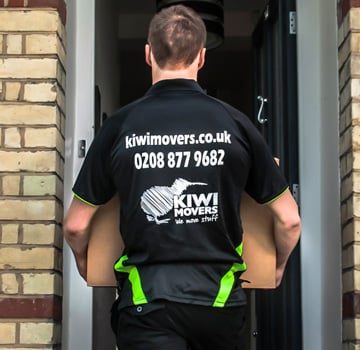 Unbeatably convenient storage solutions
Our complete storage solutions with ease of access makes us stand out from the crowd because of the extensive convenience that we strive to provide. Our storage options are available countrywide and include palletised storage or 24/7 access rooms. Every one of our facilities features total security, including 24-hour security alarms, regular pest control treatments and, in the majority of cases, CCTV cameras. Out of hours entry is also something we provide for those who require it.
Finding a domestic, regional or international removal company with affordable insurance options is a challenge at the best of times. We at Kiwi Movers are pleased to offer a comprehensive range of insurance options at competitive rates. Basil Fry & Company are one of the largest dedicated removal only insurance brokers with over 150 years of experience, and we're happy to announce that we use a range of specialist schemes and insurers through them.
Innovative mobile storage solutions in London
Kiwi operates in a range of areas in and around London, as well as internationally when required. Look at our online price estimator for more of a firm price if you're interested in our international services. We have export packing services with a range of quality packing materials available, too.
If you're looking to move properties in West London and want a bit of help, we at Kiwi Movers have called London home for over a decade and know the area better than the backs of their hands. If you want a free, no-obligation quote without an appointment or some advice from our experts, get in touch today or fill out a simple quote form.
We also offer a wide range of removals services in the Twickenham area, Tooting, Teddington, Wimbledon, Wandsworth, Putney, Fulham, Clapham, City of London, Chelsea and Balham. At Kiwi Movers, we specialise in moving your belongings from one area to another. With our team of professionals from a background of different industries, we're well equipped to move your items and will always do so with the highest level of care and respect.
We know London like no other
You might have noticed from our name that we're not originally from the UK, but we've spent decades in and around the London area, moving happy customers about. Our headquarters are in Wandsworth, with a total travel time of less than ten minutes away from Balham. Because we've been within the area for such a long time now, we have excellent location knowledge so you can be confident in our ability to carry out your move smoothly and successfully. 
Balham in particular is recognised as one of the best places to live in all of London. The city is surrounded by green spaces and is central to many of our commercial customers. With Clapham Common to the north, Wandsworth Common to the south and Tooting Bec Common to the east, it's certainly a neighbourhood we visit often with our trailer.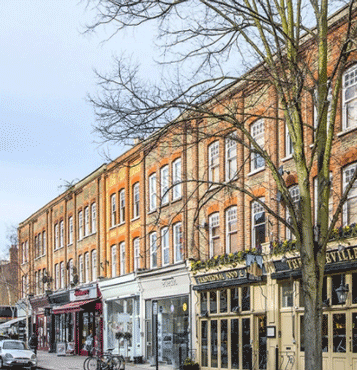 Because it has such great transport links and such a low council tax rate, we find that a lot of the time we're visiting Balham to help clients with stackable storage solutions and mobile storage systems. 
Teddington is another area we frequently visit. With our Teddington removals service you're guaranteed friendly, professional, honest and trustworthy approaches with all of our practices being as ethical and sustainable as possible. With a secure storage container in Teddington, as well as in nearby Twickenham and Richmond, you'll never have to worry about finding storage space again. 
Environment-conscious storage solutions 
With all of our services, we hold ourselves environmentally accountable, doing whatever we can to ensure our storage systems have the smallest carbon footprint feasible, whilst maintaining high-quality mobile shelving practices, including static shelving removals.  
With our background being from New Zealand, we strive to follow their "Number 8 Wire" attitude in all that we do. With such a diverse range of backgrounds between us, we have a really unique mix of skills and experience, which allows us to overcome any obstacle we come across with our combined knowledge. As a company, we enjoy working together to solve problems and ensure our customers are happy with the results of their move in terms of the secure storage depot and mobile prices we pride ourselves on.
What happens to my items in storage? 
We offer a wide range of affordable storage solutions around the London and South West area. The self-storage facilities we have in London are located in Battersea, Chelsea, Fulham, Twickenham, Wandsworth and West Molesey. Each of these facilities are open 24 hours a day, 7 days a week so you have unrestricted access to your items whenever you like. 
We also offer warehousing or containerised storage for longer term storage. If you're away for a short period of time, there's a mini storage unit you can make use of, too.
Secure container storage
With container storage, you're guaranteed high security, easy access facilities. Some of the safety measures include 24/7 CCTV, access codes, facial recognition entry and even number plate recognition. Our tamper-proof containers are sealed with a dated tag for the highest security. Know that if you're trusting us to keep your items safe, we will keep them as secure as possible.
One thing we don't compromise on is security. From the time of booking to the moment you retrieve your items, we can guarantee their safety.
Additionally, we have fire protection systems in place to protect your belongings. Not only do we consider safety in terms of thieves and criminals, but all of our storage facilities are built to protect your belongings from accidents. You can choose from over 2000 container storage units, so you can be sure that you've got the right storage solution without having to pay for more storage than you need.
Self-storage starting from just £15
With self-storage, you have a place to store your items for as long or short a time as you need. We're certain to have a solution for your needs and budget, whether you're away for a couple of days or years. Once you've received a couple of quotes and chosen a mobile self-storage unit, you can begin to reap the benefits of our services.
Whilst your items are in storage you'll have 24/7 access to a lockable unit via an access code and a combination lock code. You'll also have access to modern facilities with free, off-street parking if you have a driving licence, as well as benefiting from friendly staff and no minimum stay with storage starting from just £15 a week.
Archive storage and crate hire for office moves
We offer safe and affordable archive storage, which is ideal if you're moving offices or renting a smaller office space than you've been used to, for example. We'll store your items for you for as long as you need. This option also works if there's furniture in a rented office you'd like to replace but can't get rid of, so you need a place to store it.
Overall, our storage facilities are great in value and security whilst remaining affordable and accessible. Note that crate hire is also available if you've got equipment that needs an even higher level of protection.
Affordable man and van service
Our man and van service is a cost-effective removals option. With this service, someone will arrive at your property and load your items onto one of their vans. Once the van is loaded, they will transport your items to either your new location or to one of their storage facilities for you.
With so many years' experience in the business, our team of staff are experts in packing and moving items safely and efficiently. Our experienced removals experts will deal with all of the planning involved and will navigate any obstacles they come across with the flexibility and critical thinking that we as a company pride ourselves on.
In addition to our storage solutions, we also offer
Removals
Full relocation services
Packing and unpacking
Furniture delivery
Dismantling and assembly services
General site logistics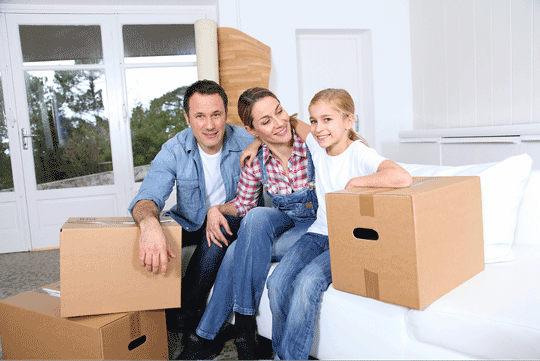 How does mobile removal work?
Some of the man with a van removals we perform on a daily basis involve smaller scale home removals. If you're moving but don't have loads of huge furniture to move, you might choose a removals service to help with some of the more difficult items.
Student moves with short-term storage requests is another job we're often called to do because it's such a great cost-effective option. As well as this, we commonly assist with smaller office relocations where the expertise of a mover is required but there isn't too much office equipment to be relocated.
The moving process has been streamlined so it's as efficient as possible for both yourself and our teams. In order to organise a Kiwi Mover to come and collect your items, you'll need to either call us on 020 8877 9682*, email us at [email protected] or fill out one of our no obligation quote forms.
Next steps after receiving your quote
Once you've heard back from us and received a quote, you'll have to let us know which day you require our services. On the day you've chosen, you'll be greeted by our man and van service who will lift everything for you and load it into their van. If you have more items than can reasonably fit into the van, they will not cram your items and risk damage, but instead come back to get the rest of the items.
Generally, our full services include all assembly and dismantling, as well as additional packing services, packing materials, storage solutions, overseas shipping and waste removal at an additional cost.
As we've gained experience and become experts in all things removals, we're well equipped to move and transport your items safely. We offer packing and unpacking services, which ensure that all of your items, no matter how delicate, are protected during the transportation and packing and unpacking processes. We know just how stressful moving can be without having to worry about your items, so luckily for you, we're one of the best in the industry and will ensure that your service is efficient and reliable every step of the way.
In terms of cost, your quote will be based on a variety of factors and will depend on whether you opt for an hourly rate or a fixed day rate. Our prices are based on various factors, for example:
Location
Distance and complexity of the move
Parking distance from your front door
Whether a hoist is needed
How many vehicles are required
As we assess your situation, we'll be sure to come up with the most cost-effective option for you, so you can rest assured that, although the prices we offer may be lower than you'd expect, our quality is in no way compromised.
Why choose Kiwi Movers for your mobile removal solution?
Whilst there are a range of benefits to choosing one of our mobile removal solutions, the biggest benefit is that we're professionally trained and know exactly what to do to ensure that all of our jobs are carried out efficiently. We've built a strong reputation for ourselves and are nationally known as a reliable and friendly company who deliver top-quality services.
It can be hard to decide between hiring an entire team of movers or just a man and van service. If you need some more advice, get in touch with us to discuss your requirements, and we'll be able to tell you about the best choice for you.
In general, people opt for the man and van service because it takes all of the stress out of relocating. Movers will handle the packing, lifting and unloading for you, reducing the risk of injuring yourself and taking the stress out of moving as a whole.
Our movers can complete their work without you having to be there, which means you can continue with your busy life whilst our movers get on with the job at hand. A full removals team takes up a lot more space and time in your office or home, causing unnecessary difficulties in what could otherwise be a simple process.
A man and van service you can rely on
Of all the services we offer here at Kiwi Movers, our man and van service is one of the most popular. Not only is this service a lot cheaper than other options, but the level of customer service you receive is just as high quality as if you were to hire an entire removals team.
Not only is this particular service a great choice but choosing Kiwi Movers as a company is a smart choice, too. Our teams are always well equipped and trained to deal with the task at hand, ensuring that your relocation is complete to the highest standards and without mishap.
No matter the size or weight of our furniture or items, our team can move it. It's completely your choice what happens to furniture like cabinets that've been moved. We'll survey the situation but leave the choices entirely up to you. We can dispose of it, store it for you or simply relocate it, making this ideal for furniture you might need in future. Instead of leaving old furniture to clutter up your home or office, for a small fee we can store it for you until you need it again.
Only charged for what you've used
At Kiwi Movers, we have always taken pride in our team being confident, enthusiastic and providing the highest quality service each and every time. We offer strictly competitive prices and only charge you for exactly what you use. If, for example, you need boxes to move your items and you pay for 50 but only use 45, you'll only be charged for the 45 you used. This is part of our mission to ensure our customers are always happy with our service, making the entire moving process as easy as can be.
Another reason that our services are so popular is because of the efficiency with which we run. Our man and van movers operate 3.5t Luton vehicles, which are ideal for fitting as many of our items as possible without being so oversized that it makes navigating smaller streets a problem. This also reduces the cost of unnecessary vehicles whilst still providing a smooth service that successfully removes your items from your property, transports them and unloads them at the other end.
Everything you need for your home or office removal in London
Since we opened in 2007, we've always taken pride in our ability to deliver high-class services at an affordable price, something we feel is necessary when helping customers to find a reliable man and van service. We have gathered a reputation for being a no-fuss removals team, and we are often contacted by people who are looking for labour hire and removals services in Chelsea, Fulham and Wimbledon areas. We cover a wide range of areas with our services, which is just one of the many reasons we've become so well known as the removals service in surrounding London areas.
Our entire team is friendly and professional at all times because we feel so passionately about what we do. We don't believe in getting a job done quickly and without enthusiasm, which is why we believe we've become so successful at nurturing healthy relationships between ourselves and our customers. No matter what service you're considering, we provide consistently high levels of service and not only meet the minimum standards but far surpass them – something that's clear with every job we successfully complete.
Great value and flexible storage options
You should choose Kiwi movers for your mobile removal solutions because the entire premise of our company is to provide great value services that fill our customers with confidence.
We make sure that each client is happy with our service before we leave them and ensure that our services are as flexible as possible so that our services always fit in with you. Factors such as the number of items, the distance between locations, and packing materials can all be altered to suit your needs and we'll factor this into your quote to give you the best possible price.
As a company, we have international expertise so you can guarantee that we will be able to assist you in the process of shipping, deliveries, storage or removals. A range of connections come with our international expertise, meaning we can support you wherever you are on the globe, so if you face any issues, we have the contacts to get these issues sorted out as quickly as we can.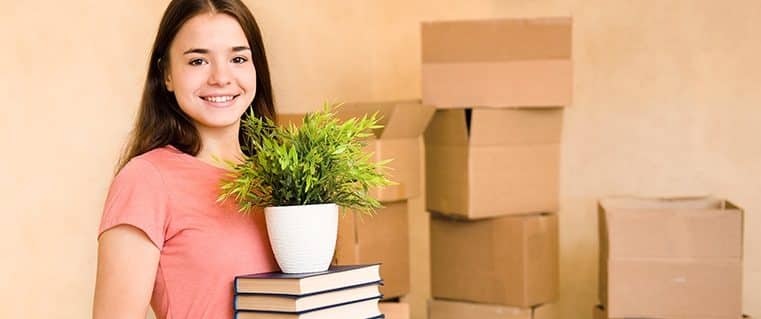 Affordable mobile removals with Kiwi Movers
At Kiwi Movers, we pride ourselves in being the best in the business when it comes to understanding our city – although we originate from New Zealand we've spent tons of time working and researching in and around London making us experts in all things removals in and around the city.
Remember that we aren't merely a removals company either: we provide a full service that helps you to solve problems and get things done as effectively as possible. When it comes to movers around London, we're confident that there aren't many better than our expert team here at Kiwi Movers.
We will never force you to commit to a minimum stay. We prefer to offer you the flexibility to change your storage as often as you need. We understand that time changes and as it does, so do your needs, so you'll never have to worry about signing or being tied into a contract with us. We're one of the only companies who can say this, which sets us apart from the competition.
We also provide a full-service removals experience as opposed to just one or the other type of service. We are well equipped to deal with all your packing, storage and unpacking needs.
If you want to find out more about our removals service get in touch with us today. We're available to talk about any requirements or obligations and help to provide you with the right service for you. Our team is on hand to answer any questions or fill in any blanks for you when it comes to using our services. For a free, no-obligation quote, give us a call or fill out our quotes form.