Excess baggage sea freight quote calculator (New Zealand)
Please choose your city or the nearest town or city to your final destination.
Would you like insurance? (includes IPT)
*Final rates may differ for destinations outside these centres. Based on collection from ground floor property, within London M25 zone only, during weekdays Mon to Friday 8am to 3pm assuming max 30kgs per box or bag for a one man lift. Any furniture or items above 71cbft may incur additional costs.
OUR QUOTE INCLUDES: Collecting & delivering to our export warehouse/depot within the M25, shipment by groupage container service to arrival destination port, including destination port service/terminal handling charges (but excluding any incidental fees), and one delivery to normal mainland residence (assuming good access and not above first floor level) or store, complete unpacking of furniture items only, boxes unpacked to flat service, positioning of furniture and removal of discarded materials on delivery day.
OUR QUOTE EXCLUDES: Import duties, taxes or any sums due to government departments, such as quarantine inspection fees or customs examination fees and additional customs fees or destination country agents fees if incurred, fumigation or steam cleaning if ordered. Also excluded are packing materials, storage at origin or destination, professional services by tradesmen, assembly of modular furniture, delivery to difficult access or above 1st floor level, delivery of pianos, safes and other large items requiring heavy lifting equipment.
INSURANCE: Insurance available (min £1k cover = £39.20 inc 12% IPT or = £78.40 for £2k cover). Our insurance is provided by Lonham Marine Insurance and is only valid once we receive a completed marine transit proposal form and final payment is made. Upon which you will be issued a cover note.
or pay now with paypal
Please fill out all required fields.
Excess baggage to New Zealand
As you might have guessed from our name, we know a thing or two about New Zealand here at Kiwi Movers. Although we've called London home for over a decade, we hail from the Land of the Long White Cloud and most of our team are proud Kiwis themselves.
If you're looking for a shipping service to New Zealand that won't take an age or cost you an arm and a leg, then look no further than Kiwi Movers' excess baggage service.
Having made the journey back-and-forth numerous times ourselves, we understand how inconvenient it can be to haul excess luggage to New Zealand using a commercial airline. For starters, packing everything you need while staying within your airline's rigid baggage allowance presents a challenge. Then you have to worry about lugging these extra bags around with you through the airport, which is the last thing you want during a long and potentially tiring journey.
If you do find yourself over your airline's weight limit at the airport, you're faced with two unwanted options: abandon some of your belongings or cough up for those sky-high excess baggage fees. If you're flying from London to New Zealand, you could be charged over £100 just to check in an additional bag.
With Kiwi Movers' excess baggage service, you can save yourself a boat-load of money (up to 70%, in fact) compared to using a commercial airline. We use a trusted network of fortnightly sea freight services that ship your item(s) in 10 to 12 weeks for a low price. If you're in a hurry and need to speed up the delivery process, we also offer a competitively-priced air freight service that takes 7 to 10 days.
Avoid your airlines' hefty excess baggage fees
As if planning a trip isn't stressful enough, packing light can feel like an impossible challenge, especially when making the long haul to New Zealand. You lay out all your clothes, toiletries, accessories, devices, electronic equipment, and little things to keep you going… only to realise there's no way all of this is fitting inside your allotted luggage!
You'd be surprised how easy it is to accumulate extra stuff on your travels, whether it be nice new clothes, ornaments or mementos, which makes it even harder to pack light on your way back home.
What to do with this excess baggage, you ask? Well, you could haul it along with you to the airport, but when checking in your luggage, you'll inevitably run into a problem.
That's because airlines impose strict limits on passenger luggage — in terms of weight, size and the number of checked bags you can take with you on a plane. If your luggage exceeds these limits, you will face excess baggage fees which, depending on your airline and flight route, can be quite expensive. Some airlines charge over £60 per excess bag while others charge as much as £25 per additional kilogram!
These fees are imposed for a number of reasons, primarily to ensure a smooth, safe and fuel-efficient flight. However, excess baggage fees can still feel like a punishment that doesn't fit the crime. If you don't want to pay these hefty charges, then you may be forced to wave goodbye to some of your precious belongings at the airport, which is never ideal!
However, there is another alternative.
A cost-effective excess baggage solution
If you're looking to send luggage to New Zealand without paying over the odds, then look no further than Kiwi Movers' excess baggage service.
Our excess baggage service is affordable and cost-effective. Thanks to our competitive prices on our sea and air freight services, you can save up to 70% on the cost of shipping to New Zealand compared to using a commercial airline. Simply use our handy excess baggage quote calculator below to get an estimate of the price.
Our excess baggage service is also quick and efficient. Our air freight service delivers to New Zealand in just 7 to 10 days, ensuring your stuff gets to its destination in a flash. If you're looking to make even bigger savings on shipping and don't mind waiting a little longer, we offer a more affordable sea freight service that ships to New Zealand in 10 to 12 weeks.
While most airlines restrict your luggage — excess or otherwise — based on weight and size, our excess baggage service is flexible and accommodating. You can ship items of any size, weight or shape, making it an especially handy option for large and bulky things like sports equipment, musical instruments and bikes.
If you're not sure whether your luggage qualifies for our excess baggage service, simply give us a call or drop us an email and we'll get back to you as soon as we can.
Transporting luggage around the world always carries an element of worry. But with Kiwi Movers, you can rest assured that your precious belongings will arrive at their destination on time and in one piece.
With our fully-managed, door-to-door service, we'll make sure your excess baggage is handled with care and respect during its journey. We can even supply you with durable, high-quality boxes and packing materials to ensure that your precious belongings remain safe and secure.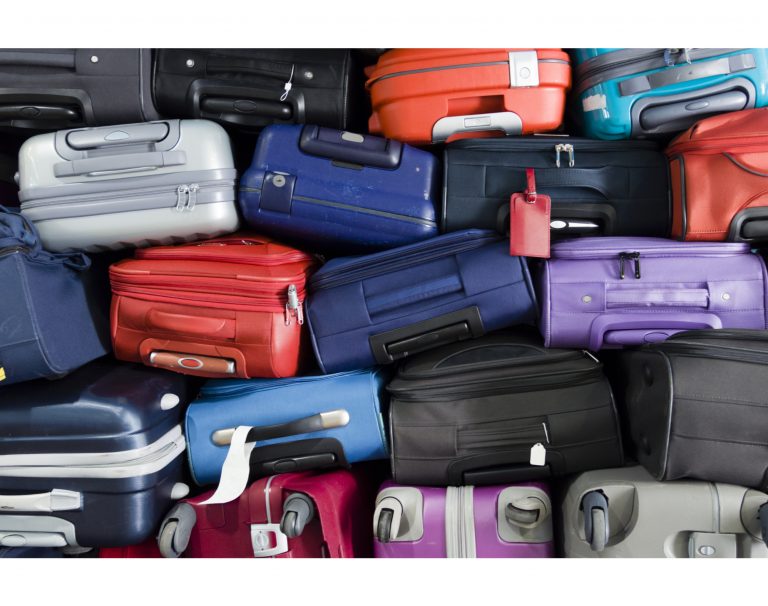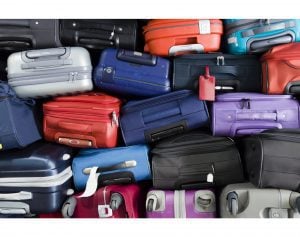 Safe, secure and stress-free
You don't need to worry about having to make a trip to the delivery office or deal with port workers; our door-to-door service handles the legwork for you. We'll collect your package from your house, offering you flexible time slots that suit your schedule. From there, we'll make sure it arrives at your destination on time and in one piece. Whether you're shipping to Auckland, Wellington, Christchurch, Hamilton or Tauranga, you can count on our dedicated office and fully-trained team to handle your inbound shipment.
For extra peace of mind, our tracking service allows you to follow your package on its journey and check when it's due to arrive. We also promise you a money back guarantee along with no hidden costs, meaning the price you're quoted is the price you pay.
What can we ship?
Our excess baggage service is ideal for large, bulky items that are too heavy or difficult to carry at the airport or will take you over your airline's baggage allowance. Here are some of the items we can ship to New Zealand:
Sports equipment (golf clubs, cricket equipment, canoes, surfboards etc)

Bikes.

Furniture.

Musical instruments.

Exhibition materials.

Vehicles.

Bags and suitcases.

Parcels.

Gifts.

Small items.

And more… just

get in touch

to discuss what excess baggage you'd like to ship to New Zealand.
Who is it for?
Despite it being one of the most popular (and beautiful) tourist destinations in the world, New Zealand's geographical remoteness doesn't make it an easy place to get to. However, our excess baggage service is a simple and safe solution for all types of clients.
Perhaps you're…
Planning a holiday and need to send extra luggage or large items to your accommodation ahead of time.

Moving to New Zealand (lucky you!) and need to move your entire life, including vehicles, furniture and gardening tools.

Sending a gift or a care package to a loved one.
Where in New Zealand do we ship to?
Auckland
Wellington
Christchurch
Palmerston North
Hamilton
Masteron
Whangarei
Blenheim
Hastings
Timaru
Rotorua
Tauranga
Wanganui
Dunedin
Nelson
Gisborne
Napier
New Plymouth
How does it work?
Our excess baggage is simple, straightforward and stress-free.
Get a free quote

. You can use our excess baggage quote calculator below to give you an idea of the price.

Get packing. We can offer you

high-quality, durable packing materials

to keep your package protected… or you can let one of our experienced, fully-trained professionals take care of the packing for you.

Complete the necessary paperwork, including a customs inventory, a scanned copy of your passport and a marine transit proposal form, if you're shipping by sea. Don't worry, we'll send you all the documents you need to fill out.

Arrange a collection time. Our door-to-door service offers you flexible time slots to suit your schedule.

Sit back and wait for your shipment to arrive at its destination safely, securely and on schedule.
The benefits of our excess baggage service
As Kiwis, we don't usually enjoy tooting our own horns. But if you're looking to ship to New Zealand, there are many good reasons to choose Kiwi Movers' excess baggage service.
Cost-effective

— By using our sea freight service, you can save up to 70% on the cost of shipping to New Zealand compared to using a commercial airline.

Efficient

— Choose our air freight service and your item(s) will arrive in New Zealand in just 7 to 10 days.

Hassle-free

— Our door-to-door service handles the legwork for you from start to finish. If you need sturdy packing materials, we can supply those… or you can let one of our professionals take care of the packing for you.

Peace of mind

— A tracking service that lets you follow your shipment every step of the way? Check. A money back guarantee in case anything goes wrong? Check. No hidden costs? Check.

Insurance

— We can offer you a wide range of quality insurance options at competitive prices, provided by our network of specialist, experienced and trusted insurance companies.

No weight or size limit

— Unlike commercial airlines who impose strict weight restrictions and hefty excess baggage fees, we can ship any item of any size and any weight.

Experience

— Here at Kiwi Movers, we've been moving stuff and keeping it safe for well over a decade. Our team boasts a wealth of experience and expertise in a variety of industries, including project management and engineering, which means we're a smart, creative and problem-solving bunch. Coupled with our traditionally Kiwi

"Number 8 wire" attitude

, we pride on providing a quality, reliable and affordable service to all of our clients.
Other countries we ship to
We don't just ship to New Zealand. Our excess baggage service delivers to more countries around the world, including:
South Africa.

Malaysia.

Singapore.

Thailand.

Canada (East and West Coasts).

USA (East and West Coasts).

United Arab Emirates.

Cyprus.
Why choose Kiwi Movers?
Although the scope of our service includes everything from removals and storage to cleaning and logistics, Kiwi Movers are proud to provide an excess baggage service that's efficient, reliable and affordable. As native Kiwis whose headquarters are in London, we've done a fair bit of travelling ourselves, and we believe that you shouldn't have to break the bank just to transport all your must-have belongings with you when seeing the world. Nor should you have to worry about your luggage being lost or damaged on the way.
Although we're still a relatively young company, we still have over a decade's worth of experience. Since our humble beginnings in 2007, we've helped countless happy customers move their stuff, whether that's to a new home down the road or to the other side of the world. With backgrounds in varied industries such as engineering, construction management and project management, our dynamic team is uniquely equipped to deal with any moving-related challenge.
Although we take our work seriously, we don't take ourselves too seriously! We're a friendly, welcoming and down-to-earth bunch here at Kiwi Movers (most of us are Kiwis, after all!). We're dedicated to delivering an excellent experience for all of our customers, and providing a service that's honest, straightforward and reliable — not to mention fairly priced.
We're also passionate about keeping our practices as sustainable and ethical as possible, because that's how we get the best results for our customers, our team, and the environment.
Kiwi Movers also offer
If you're looking for a fast, safe and affordable shipping service to New Zealand, get a free quote or get in touch with us on 020 8877 9682* or at [email protected].