Storage solutions aren't just the remit of crafty Scandinavians and top men. We know there are times when you need a helping hand keeping your stuff safe – whether you're going on holiday, moving somewhere new, or just trying to clear some space.
So, you're in luck. We have all the know-how and pop-cultural references when it comes to storage in London. All you need to do is decide which option suits you best.
Short term storage
You probably already know there are huge warehouses dedicated to storing people's weird and wonderful possessions over long periods of time. But did you know you can do it for a weekend too?
We have self-storage facilities for just that. You can come and go as you please, 24/7, and rest assured your belongings are safe and secure (we monitor everything with CCTV). You don't even need to travel far to find one close to you. We have places in Battersea, Chelsea, Fulham, Twickenham, Richmond, Wandsworth and West Molesey.
But don't worry if you're looking for something more long term. You can hire space at the above locations for an extended period of time too.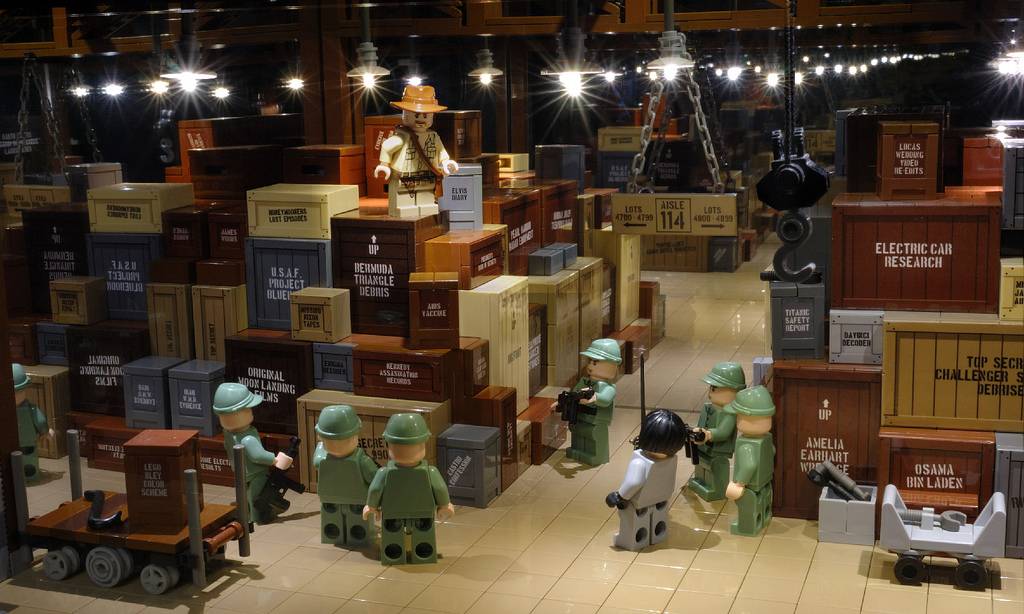 Image courtesy of legogenre.com. Dramatisation may not have happened. Not necessarily an accurate depiction of Kiwi Movers' facilities and/or personnel.
Long term storage
If you have big items, like furniture, then you might prefer to choose something bigger – like a warehouse – for your storage. Choosing a location like this is particularly useful if you need a facility for a while (e.g. 1+ months), and you're not fussed about accessing your things 24/7.
There's no minimum stay and we can offer you discount rates for longer stays too.
All those nice little extras
Choosing the right place for your storage is one thing. But who's going to help you pack? Who's going to make sure your stuff arrives safe and remains in tip-top condition throughout its stay?
Look, there's a Kiwi Mover right now!
If you need a helping hand, our lovely team offer the following services:
We'll pack and unpack your things
We'll deliver your furniture and heavy items (like bikes and boxes)
We can ship them internationally
We can also help you build and dismantle furniture or anything else causing you a headache
Storage in London
If you're looking for some storage in London, share a few details with us and we'll call you back with a quote. It's super quick and simple.