Shipping anything anywhere always requires a certain degree of trust in the carrier, although insurance can also help with peace of mind. You hope that your stuff is protected in transit, but it's always a worry.
International shipping can require an even greater level of trust. This is especially the case if you're sending something to the other side of the planet. What are your rights if something happens, and you discover damage, loss or breakage when your shipment arrives? Let's take a look…
Checking insurance cover
When choosing an international shipping company, the most important thing to check is the level of insurance cover provided. Don't be afraid to ask questions, to find out whether the full value of your goods will be protected during transit.
It can be much more complicated to arrange international shipping yourself. This is because you may have to deal with freight forwarding companies, shipping lines and other handlers. Crucially, it may not be clear what kind of insurance cover, if any, is offered. You may need your own insurance policy. This will be the first place to contact if you discover a breakage, loss or damage following shipping. When dealing with lots of different suppliers, you may encounter problems establishing who is to blame. They may all blame each other, making it tricky and time-consuming to pursue any kind of claim.
The alternative is to use an international shipping specialist such as Kiwi Movers. This kind of company will handle all of the logistics and paperwork on your behalf. Importantly, they take responsibility for shipping your items and will have their own insurance cover. This will come with (or can be added on) to your international shipping package. This should mean that if an accident happens and something is broken or lost, you won't be left out of pocket.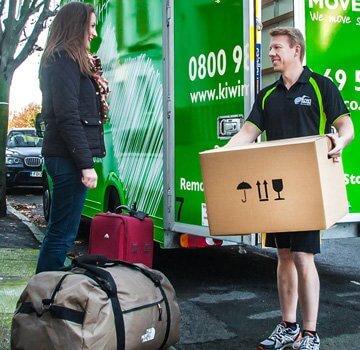 Who to contact
If you're using a shipping company like Kiwi Movers, it should be easy to report a problem and hopefully get it resolved. This is because you'll usually have a dedicated project manager, which means just one handy point of contact. Don't delay if you spot a problem with your shipment after it arrives – give your project manager a call right away.
Photographic evidence
On a final note, if you're planning to send an international shipment and you're worried about damage, there is a way you can prepare. Take photos of your items before they are packaged up for shipment. Include a few different angles, and put these snaps alongside an inventory of the shipment. You can use the images and inventory to prove that your items were undamaged before the journey, or that a missing item was indeed sent. This can speed up any claims for missing or broken items.
If you have any questions at all about international shipping, from insurance cover to how the process works, just get in touch with the Kiwi Movers team. Give us a call on 020 8877 9682*, we'll be happy to help.