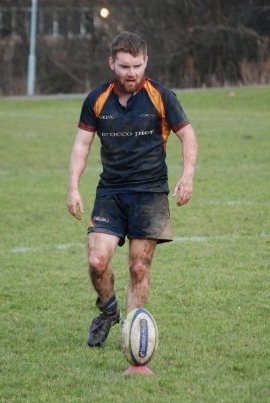 This month we have two movers of the month! Chris and Matt
Full Name?
Chris Barry (Rugby photo) – 2nd time winner
Matthew Henderson (photo in Egypt)Nickname at Kiwi Movers?
CB: Irish
MH: Hendo


How do you think Kiwi Movers compares to other Removal and Logistics companies in London?
CB: The staff. Our team have a huge range of skills which enables us to undertake a variety of jobs. 
I'm a qualified Engineer for instance!
MH: Very good, a higher level of service and a much more professional appearance than many other companies.
Most interesting job lately?
CB: I spent a number of weeks as a Supervisor on a new Data Centre site in Cambridge, which was working to a tight
timeline and running a team of 5.
MH: Three day shop move for a high end Chelsea furniture company was interesting, some really old antiques
and 
some massively
heavy pieces of furniture.
How would you rate the English Summer so far? 
CB: Excellent, I'm now a darker shade of white.
MH: Pretty amazing really, considering I've only been here six months and was pre-warned the summers here are garbage.Best place you've travelled to so far in Europe?
CB: So far it has to be with with my friends back home. What any awe inspiring weekend. 
MH: Brussells in Belgium, amazing food and beer, good nightlife.Do you play sports in London? Is so which team and what position?
CB: Rugby with the Battersea Ironside's as fullback.
MH: Play football for BB Eagles FC. Right back or right midfield but I'm the utility of our team and often end up in every 
position on the park.