One of the biggest advantages of living in a city like this is you're never stuck for new and interesting date ideas. And that's doubly true if you're both Kiwis in London.
There's plenty of restaurants and bars to keep any pangs of homesickness at bay. But what if you're planning something a bit more romantic than a pint and game of rugby down the road?
We've got a few tricks up our sleeves.
The New Zealand Cellar
Located in Pop Brixton, this award-winning wine retailer and bar is one of the best places in town to enjoy New Zealand's finest.
Not only is this a stylish venue, the team are experts in New Zealand wine – so they'll be more than happy to help you pick the perfect tipple for your date.
Want something extra special?
Check out their upcoming events – we've got a feeling you might be interested in their exclusive wine tasting classes.
Sacred Cafe
If you'd rather keep things a bit more low key, check out Sacred Cafe.
This was one of the first places to bring Kiwi-inspired gourmet coffee to London – and it's perfect for grabbing a lazy cup and enjoying a slice of lolly cake.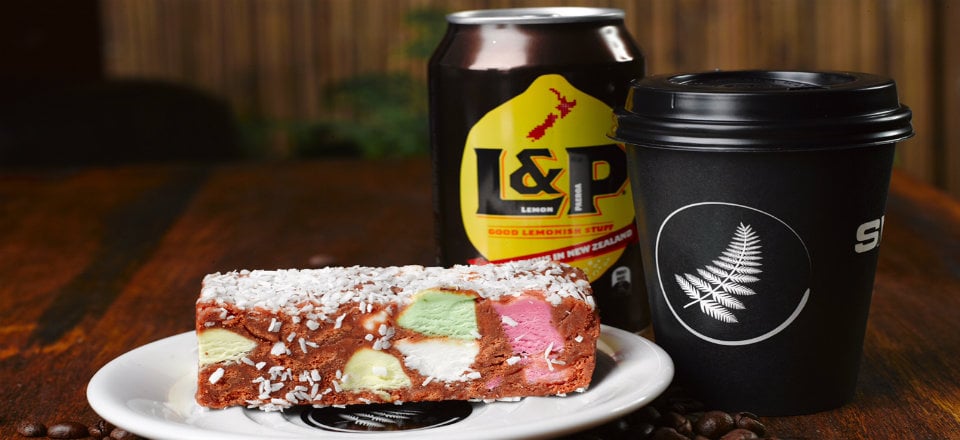 Image courtesy of sacredcafe.co.uk
Sacred Cafe also doubles-up as a bar and restaurant in the evening. And take it from us. You'd be kicking yourselves all night if you didn't try one of their legendary espresso martinis.
Geffrye Museum
Okay, so there's nothing about New Zealand to be found at the charming Geffrye Museum. But if you want to absorb yourselves in the history of London – who doesn't? – and wander around their little gardens, this is definitely the place for you.
The Geffrye Museum is made up of beautiful homes and outdoor spaces that have been around since the 16th century.
If you're extra lucky, you could plan to visit this museum when it's restored almshouse is specially open. It's a quaint and romantic way to see what London life used to be like hundreds of years ago. There's also a nice coffee shop around the corner.
The Castle Climbing Centre
Fancy putting your new date to the test?
It's already pretty well established Kiwis are an active bunch. Let's be honest, we wouldn't be offering to move people's homes for them if it wasn't true. So there's better than digging out your lycra, chalk and heading to a good bouldering centre.
The Castle Climbing Centre (you heard right) is exactly what you'd imagine it to be – and you can take advantage of these adrenaline-pumping heights and scenic surroundings on your date.
We suggest booking a class together and finding out exactly what one another are made from.
Date ideas for Kiwis in London
Are you an expat living in London? Do you have any recommendations for Kiwi-inspired dates in the city?
Share your thoughts with us on Twitter.