When you are moving home with home removals in London or you do it yourself, here are a few helpful tips to help with the packing.
Clothes in your wardrobe
Moving your clothes is always a hassle. The last thing you want is to be ironing everything after unpacking! To get around this, place a rubbish bag over a number of hangers and then tie the bottom, alternatively cable tie hangers together. This way you can place them lying down in a truck or in a car.
The best solution though is to use a hanging wardrobe box. This keeps all your shirts and suits crease free!
Packing your Cutlery
Packing your plates is never easy. Your movers will wrap these in wrapping paper but a good idea, whether as extra protection or if you are moving yourself, is to place foam/disposable plates in between your china cutlery. Any extra padding or protection is always advisable.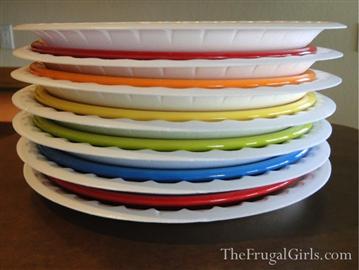 The Nuts and Bolts
One of the most frustrating things when moving can be the dis-assembly and re-assembly of your furniture. Inevitably there are tens of screws and bolts, which all need somewhere to go. There is nothing worse than re-assembling an item and finding that you either have screws left over or are short! To overcome this, we recommend having some small re-sealable plastic bags to hand and then placing the screws etc into separate bags and labelling them. It may seem simple, but more often than not, it's the actual buying the bags in the first place that is forgotten.
If you have lots of Ikea furniture, just remember that it is only designed to go together once, so unfortunately, don't expect a perfect fit when you take it apart and put it back together.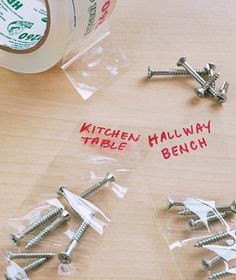 For more helpful tips or information about home removals in London, feel free to call us at 020 8877 9682*.