Hotel customers don't always realise how much work goes into running a hotel, especially when it comes to the furnishings.
Furniture comes and goes all the time, as part of renovations, replacements, repairs and general maintenance. This causes something of an expensive headache for hotel management teams. This is because ad hoc services aren't cheap and they aren't always reliable either. This is why the smart management teams choose to work alongside a specialist hotel removals partner.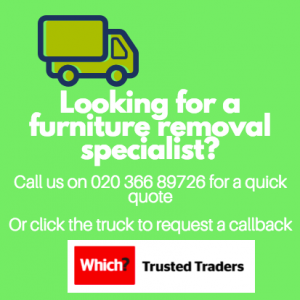 Hotel furniture maintenance and replacement
Hotel furniture undergoes heavy use, and much of it consists of bulky, heavy items. This means that once something is broken, worn or in need of replacement, it's very difficult to move. Discretion is essential in a busy hotel with paying guests around. You must also be careful not to damage other parts of the hotel in the process.
Hiring a man and van for this kind of specialist job simply won't do. It's costly to call out these one-off services. Furthermore, many hoteliers have been stung by the lack of experience, insurance and expertise of the casual movers they have employed. Wouldn't it be so much more convenient to have a specialist in removals for hotels on standby? The Kiwi Movers team can be in and out with your furniture without disturbing your guests (or your wallpaper), turning a nightmare hassle into a simple, quick task.
Renovation
One of the most crucial times to call on the services of a dedicated hotel removals partner is during renovation. This hardly ever involves the removal of one or two items. Instead, you could be looking at whole floors' worth of furniture, some of it bulky, valuable or brand new. A logistics expert is extremely helpful at this stage, helping you to plan and manage a smooth renovation including:
Safe storage of furniture
Movement of furniture to other parts of the building
Installation of new furniture
Disposal of unwanted pieces.
Crucially, a hotel removals expert such as Kiwi Movers significantly reduces the amount of time the renovation takes. Think about it – if you speed up the time it takes to get furniture out of the way ready for decorating, and get it back in place just as quickly, that's half of the battle won.
Need a removals team for your hotel?
Furnishing a new hotel from scratch usually means lots of new furniture, all needing to be installed very carefully. You don't want to trust just anyone with the care of such a valuable load. You need a hotel removals expert.
Kiwi Movers has been the trusted contract logistics partner for a number of hotels and hospitality businesses, and we'd be happy to help you. Please call our hotel removals team on 020 8877 9682* for a chat about your needs.