Packing to move house is something of an art form. It requires careful planning and a good deal of organisation, otherwise you could end up moving many more boxes and bags than necessary. Worse still, you could face the hassle and expense of breakages due to improperly packed items.
If today's the day you tackle the packing of the kitchen, you're in for a real challenge. Not only is your kitchen the fullest room of the house in terms of stored items, but it's also full of breakables.
How to pack your kitchen – 8 essential tips
We've put together some essential packing tips to help make the job easier…
De-clutter
This is one of the most important packing tips for any room. Don't move what you don't need, or you're only making work for yourself. Before packing, have a good old sort out. Send unwanted items to the charity shop, tip or pop them online and sell them. Et voilà! There's far less to move.
Put essentials to one side
Don't make the mistake of packing absolutely everything, only to find that you can't find a kettle or mug to have a brew in the first few days of unpacking in your new place. Put these items to one side, to be packed in their own accessible box.
Choose strong boxes – but not too large!
The temptation with a large box is to overfill it, which means a super heavy box that is likely to break. Avoid such a catastrophe with small and medium boxes, ensuring they're as durable as possible. It's a good idea to source them from moving companies like Kiwi Movers, as we have the perfect moving boxes for the job.
Get the rest of your packing materials
As well as boxes, you'll need newspaper or packing paper, tape and marker pens to label each box. It depends how much stuff you have, but moving an average family kitchen requires at least 10 medium, 5 large and 5 heavy duty boxes.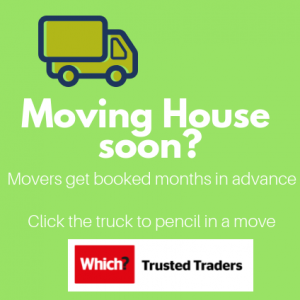 Sort items into designated boxes
This is a no-brainer, as it makes unpacking so much easier on the other side.
Put items inside each other
Provided you wrap everything carefully enough, this is one of the best tips to take on board when learning how to pack a kitchen. Using the space inside bowls, pans and other items can save loads of room inside your moving boxes.
Moving food
Unopened products can be wrapped and packed carefully, but anything open will need to be sealed with tape or placed in a suitable container first. It could be worth planning ahead to use up as many items as possible before moving.
Call in the professionals to move your appliances
Remove any moving parts that can be easily and safely removed, then let the Kiwi Movers team do the rest. We have experience in moving heavy and awkward items, so we can shift appliances quickly and efficiently along with the rest of your boxes and furniture.
Can't face packing? Kiwi Movers offers a packing service, making it easier to get you into your new home. Call us on 020 8877 9682* for a quote.