Do you need to relocate your business but keep putting it off? You're not alone.
A survey in 2015 found that a massive 75% of small and medium-sized businesses fear the stress and anxiety of moving so much that they put it off. The research, conducted by energy company E.ON, also found that office relocation was one of the most stressful tasks that business owners have to deal with. It can also cost an average of £40,000 over five years and cause 7.5 working days to be lost due to the disruption.
If you give in to this anxiety and stay put, you could be stuck in cramped, inefficient premises for years. This could stunt business growth, staff morale and overall success. So surely there must be another way? There absolutely is, and it all starts with looking very carefully at the office relocation companies you choose to use.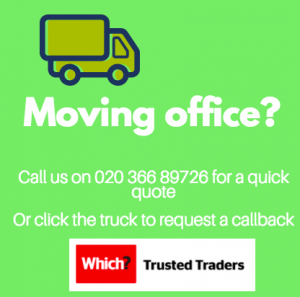 What you can do to minimise the stress
The first, most important way to reduce the high anxiety linked with office relocation is to choose the right moving service. Opt for the most professional, experienced and highly trained office small office removals expert you can find. It will absolutely be worth it. Using an office relocation London company such as Kiwi Movers can take the stress of the physical move completely off your plate. It can ensure that:
The move is carried out as quickly and efficiently as possible. This means no wasted time and no paying for services you don't use.
Nothing is broken or damaged. On the rare occasion a breakage does happen, a professional small office removals firm such as Kiwi will have full insurance to compensate you for the damage.
It all happens on time and to schedule. This ensures minimal business disruption and fewer lost working days.
You receive a door-to-door service. From packing and moving at your old office to delivery and reassembly in the right rooms at the other side, our office relocation London team handle it all.
You receive expert assistance in planning the move. This can be one of the biggest sources of stress ahead of a move. It can make you feel overwhelmed by the scale of the task, with no idea where to start. Here, the guidance of a removals specialist can be invaluable.
With the logistics of the move handled by a commercial relocation specialist, business owners and managers can focus on other ways to minimise the anxiety of the move. For example, dealing with the disruption to working patterns or the anxiety affecting employees.
Call Kiwi Movers to start planning your office relocation
With many years of experience in commercial moves, our office relocation London team understand completely how stressful the experience can be. This is why we do our utmost to minimise stress, anxiety and disruption.
We can help you to plan the move from start to finish. We also provide a highly trained, experienced and fully insured team of professional movers to complete it efficiently and on time. Please call the Kiwi Movers team on 020 8877 9682* for advice and an immediate quote.