If you're a bibliophile, there's just never enough bookshelf space. It's not quite hoarding, but it's close – and you're not alone with your book-collecting ways.
Ofcom research from 2014 found that around 84% of UK adults had a book collection. While they are more widely owned and used compared to DVDs and CDs, books aren't always being read as much as they should.
Research for World Book Day found that the average home holds around 158 books, but a quarter of them have never been opened. 50% of people keep books because they're emotionally attached to them, while some 16% people admitted keeping certain high-brow titles on their bookshelves to make them look more intelligent.
Book lovers – storage could be the solution
Do you love your collection, but are running out of room? This can cause real problems during any attempts to de-clutter, but there is a solution. If you can't bring yourself to get rid of your books, why not put them into storage? You can keep building your collection if you like, or you can use long-term storage and review in a few months' or years' time. If you haven't missed a particular book or collection, or don't think you'll read it again, you may be ready to say goodbye.
Some collectors and avid readers understandably have concerns about putting their treasured possessions into storage. They worry about damage to their books, from dirt, damp or other environmental problems.
The reality is that many long-term storage facilities are perfectly suitable for books. You just need to choose carefully and inspect the facilities before signing up. Ask to have a look around the unit, and make sure to ask plenty of questions about insurance at the same time.
Top tips for safely packing books for storage
As well as carefully inspecting your storage unit before use, there are other things you can do to protect your books in storage.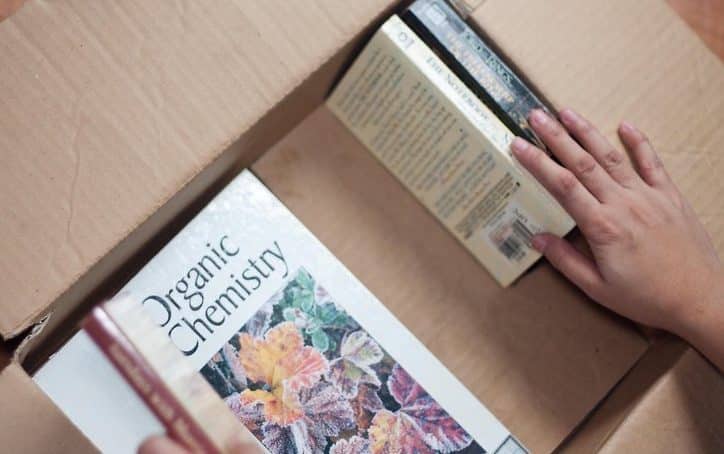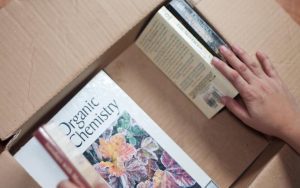 For example:
Dust off your books before storing, making sure they're clean, dry and free from items such as paper clips and bookmarks
Use high-quality boxes of a small to medium size that are free of chemicals if possible – use too large a box and you risk it breaking due to the weight. You can also use air-tight plastic containers
Pack the same book types together – for example, paperback with paperback
Fill all spaces but don't pack your books over-tightly. Fill in any spaces with packing material like bubble-wrap or acid-free paper
Wrap fragile, valuable or precious books in bubble wrap or polyester jackets
Use shelving to raise book boxes off the floor
Label boxes carefully, so you can find what you need without having to disturb all of your boxes. Labelling along with an inventory also helps you to keep track of exactly what's in your unit. This could be useful if anything is lost or damaged.
Kiwi Movers guarantees clean, dry and tidy storage for books. You can be completely confident that your books are safe and protected when you leave them in our care. Give us a call on 020 8877 9682* to discuss your needs.