Due to finish university soon? Or maybe you're moving into a smaller place, or your course includes a placement abroad. If any of these situations sound familiar, you're likely to need student storage.
Not everyone has parents close by who can hang onto your stuff for you while you travel or squeeze into a tiny London flat or house share. If your home town is some distance away, you don't want to be schlepping your belongings around either. The best solution is to find somewhere safe, secure and affordable to store your stuff.
What's the difference between self-storage and student storage?
The simple answer to this is that there isn't really a difference. Some storage companies may target students, but not many have specific student storage packages.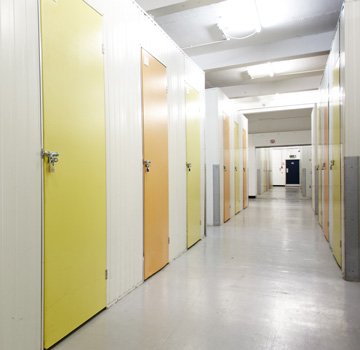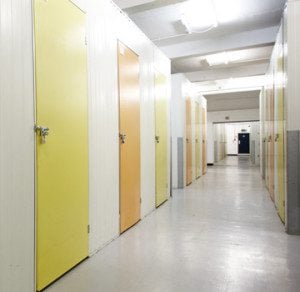 However, some companies like Kiwi Movers are better suited for students as our self-store options are cheaper and more flexible. These are both things that students prioritise when looking for a safe space to store their stuff ahead of moving house, travelling or placement years. With students and their needs in mind, Kiwi is able to offer affordable storage for days, months or even longer.
What to look for with student storage
A good way to find suitable student storage is to ask around. If any of your course or house mates currently use a company and they like it, this could be a good one to go for.
If you don't have any word of mouth recommendations, it's time to do a little research. Student storage should be:
Affordable. You're a student, you may not have bags of cash to spend. The money you do have should go towards your gap year travels and other plans, so it is important to shop around for the best prices.
Handy. Can you access your stuff when you need it, or do you need to wait for office hours? 24/7 access is a must with student storage. You also need flexibility and convenient site locations in student-populated parts of London.
Safe and secure. It may be super cheap, but what if it's too good to be true? Unless the storage facility has good security (keycode access, CCTV etc), your stuff may not be safe. You should also make sure your unit is dry, clean and in a good state of repair. After all, there's no point getting a rock bottom price if your belongings end up destroyed, stolen or damaged.
Kiwi Movers easily tick all three of these boxes, which is why we're a popular choice for student storage. If you've got big plans and need to get your stuff out the way, or you just need a temporary solution while you downsize, get in touch.
There's no minimum stay, storage starts from just £15 a week and you can even get a discount for a longer term – perfect for gap year adventurers. Give us a call on 020 8877 9682* or contact us online and we'll find a solution to suit your budget.