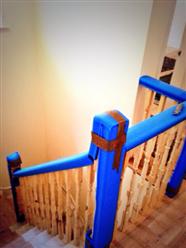 Moving home is a stressful business, more so if you have recently undertaken renovations or are moving into a new house when the last thing you want is any damage to the walls or floors. During the normal course of removals, it isn't unreasonable to expect the odd bump or scratch as normal wear and tear, especially in areas of tight access. This does not however, excuse negligence! Your removal company should use blankets to protect your goods and floors when moving, however for additional protection and peace of mind it may be cost effective to use additional protective measures such as floor coverings and foam protectors for your doors and fixtures.
Protective coverings for your home will not be too expensive and your removal company can recommend what you will need for the day. It may simply be that this will be useful if you have difficult access, narrow corridors or door frames.
Another useful way to protect your home and also speed up the moving process is to use an external furniture hoist. This is particularly so if you live in a flat above the third floor. Reducing down the access points will speed this up and also reduce the labour required.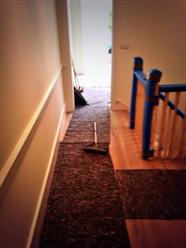 Other useful measures can be to use bedding, linen and towels to protect your home, especially draped over doors or placing old sheets on the ground. In the event of rain, then buying some disposable shoe covers maybe a very easy solution.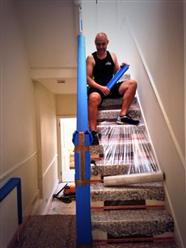 If you have to move plants or outdoor furniture through the house, then try and make sure these are the very first things you bring in, or if you can bring these into the backyard before any decorating is finished inside. Plants can be a bit awkward to move and this also helps to avoid dirty hands or clothing when moving all your household items in.