Apart from moving London in a professional and stress free manner, here at Kiwi Movers we also like to have a good bite to eat, especially if it's not going to burn a hole in our pocket.
Now your probably thinking, why would I want advice from a blog for a Removals and Storage company!? Well, our team live all over London and are always going to new areas and meeting all sorts of interesting people, from chefs, bloggers, reviewers and socialites to name a few, so our team actually get a lot of the good word on where to be seen and what's hot in London – makes sense!
So, every once in a while we are going to focus on different things to do and places to eat in London. To start off with, below are a couple of South West London eateries which come highly recommended from some of our team when their not working as movers in London, but also our clients.
Mama Lan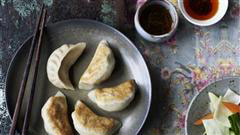 Not only does Mama Lan make the best dumplings in the South West they also make some very good cocktails, and if you're not drinking, mocktails. Located in Brixton Village Market (SW9 8PR) and Clapham Common (SW4 0HY) all food served is handmade with a Beijing street style flare to it but sourced from local grocers. The beef and spring onion dumplings with a bean sprout and Chinese chive salad is not a bad choice.
Franco Manca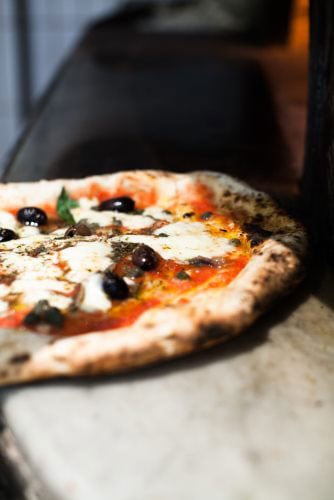 Franco Manca
is an authentic pizzeria located in Brixton (SW9 8LD) and Northcote Road (SW11 6QL) and most of the time with a trail of people queuing at the door. Their pizza bases are made from slow rising sourdough in a wood burning brick oven; they produce their own cheese and source all other ingredients from UK producers.  Not only are their pizzas top notch, they are also really really cheap. The most expensive pizza – tomato, cured organic chorizo and mozzarella, is a cracker for £6.95!
Honest Burger
Along with the above two,
Honest Burger
is also located in Brixton Village. With only a small menu of five burgers to choose from it is a good place to eat if you're with someone that is very indecisive! If you happen to be venturing across to the other side of the river, Honest Burger have four other locations in Portobello Road, Kings Cross, Camden and Soho. Be sure to not get their too late, or you'll most definitely be waiting, for a while. These are great burgers and are well worth a visit.
If your moving in London and don't want to cook for the night, be sure to grab a bite from Mama Lan, Franco Manca or Honest Burger.
Next time, we give our advice on where to get the best coffee around our home area of Wandsworth!