Considering a move to the classy but understated borough of Islington, North London? You'll be in excellent company, as the area has become a magnet for everyone from creatives and intellectuals to students and professionals in recent years.
Islington is fantastically well connected. There are ten Tube stops in the borough and plenty of handy bus routes, or you can avoid the rush hour crush by walking to the centre of the city in just 30 minutes. You can even hop over to Europe if you fancy it, as the Eurostar service at St Pancras is just on the border of the borough.
Local highlights
Anyone moving house in Islington will need the lowdown on where to eat, drink, shop and play. Here's a quick snapshot of the best local highlights:
Where to eat. On your first night in Islington, you'll need to know where to get a decent meal. The Memsaab Indian Restaurant on Westbourne Road comes highly recommended, or if you'd really like to push the boat out and celebrate your move to Islington – why not book a table at celebrity chef Jamie Oliver's Fifteen restaurant on Westland Place, or Ottolengi on the fashionable Upper Street?
Your new local. Crucial to any house move is tracking down your new favourite local pub. For many Islington residents, a popular haunt is The Drapers Arms on Barnsbury Street with its cosy atmosphere, great beer and good food. Islington is famous for its nightlife so you'll be spoilt for other venues, from the O2 Academy to the Everyman Screen on the Green cinema.
Shopping options. On your first Saturday afternoon in Islington, head to Camden Passage behind Upper Street for fabulous antique shops, vintage clothing and homewares.
Moving house in Islington
Before you can look forward to your first sip of an Islington pint or start immersing yourself in the local nightlife, you'll need to get the actual house move out of the way.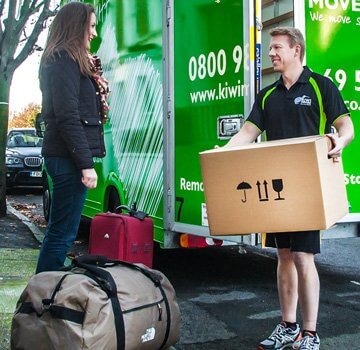 Timing is crucial, or you could get snarled up in local traffic on what can already be a stressful day.
As when moving house anywhere in London, avoiding rush hour traffic is essential. Make sure to check that your move doesn't clash with events such as the Wimbledon Tennis Championships or local events such as the Angel Canal Festival in Islington.
Remember that the same parking rules apply in Islington as in other parts of London, and traffic enforcement can be just as ruthless. Islington residents can apply for parking permits, so it may be best to do this before moving day if possible.
Another point to consider is the house or flat itself. Islington has plenty of Georgian and Victorian terraces, some of which don't have the widest doorways and staircases in the world. It also has affordable housing in the form of tower blocks, so you'll either need a lot of puff or a professional London removals service if you're moving into the top floor!
If the stress of driving, parking and endless unloading sounds like something you'd rather avoid altogether, there are plenty of London removals options available to make moving day easier. Contact us here to find out more about our London movers in Islington, offering everything from a full packing service to man and van runs and full property removals.