Moving house in Chelsea, or moving to this exclusive part of London for the very first time? You'll find a family-friendly village atmosphere, a fabulous cultural scene and a proliferation of mansion blocks and red-brick terraces.
This affluent, highly desirable area of the Royal Borough of Kensington and Chelsea is a who's who of London movers and shakers. Chelsea is also known for its large community of American residents, as well as famous former residents including The Rolling Stones, Oscar Wilde and Sir Laurence Olivier to name but a few.
Chelsea is a reasonably well connected part of London, with 5 nearby Tube stations and a number of handy bus routes. Plus, it's just an 18-minute drive to central London.
Local hotspots
During your first few weeks in Chelsea, you'll need a few top tips to help you root out the best places to dine, play and shop. Here's just a few of the local hotspots that any self-respecting Chelsea resident needs to know about:
Food and drink. Top spots for dining in Chelsea include Bluebird (a great place for cocktails too), Kurobuta Chelsea with its Japanese street food and award-winning gastro pub The Pig's Ear. Great for breakfast is the Mona Lisa Cafe & Restaurant, while healthy organic fare can be found at Tanya's Café on Ixworth Place. For drinks, Manicomio is a must-visit for cocktails, while the Ivy Chelsea Garden with its elaborate floral installations is a great place to impress a date.
Culture, sport and other fun stuff. If it's an afternoon or day out you're after, you don't need to travel further than your own neighbourhood. Choose from one of the many independent cinemas, art galleries and theatres spread across the area. Highlights include the Royal Court Theatre, Saatchi Gallery and of course, the yearly Chelsea Flower Show in May. Meanwhile, sports fans can head to Chelsea Football Club in Fulham, on the border with Chelsea.
Shopping. Chelsea residents can take their pick from shopping on King's Road or the higher-end Sloane Street, with its plethora of designer brands including Cartier, Jimmy Choo, Prada and Gucci.
Essential info for moving house in Chelsea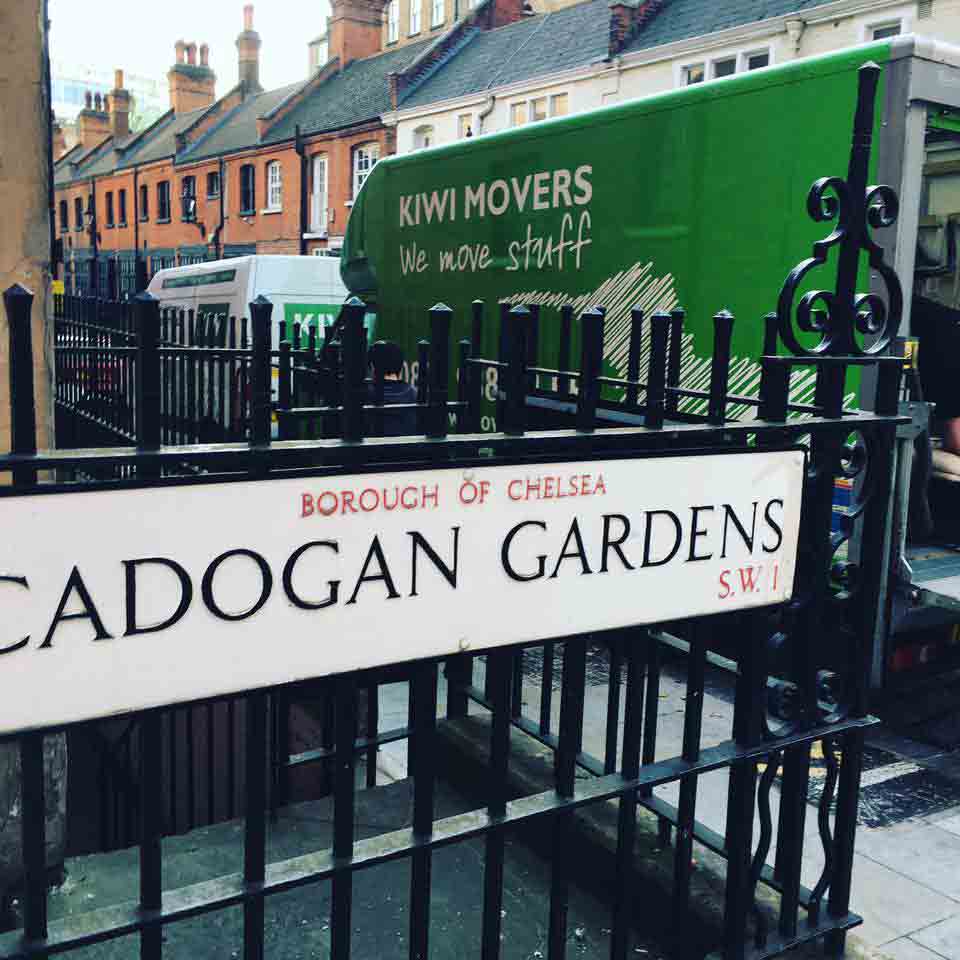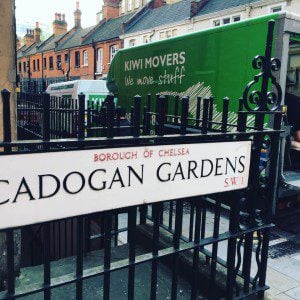 To make your moving day a breeze, there are a few important points to bear in mind. Top of the list is to consider using professional London movers. Give our West London removals team a bell on 020 8877 9682* if you'd like to sidestep the hassle of moving house altogether.
If you're not fazed by the challenge of packing, loading, driving and unloading, remember the following:
Parking can be tricky in this full, busy area, so allow yourself extra time to drive around and find a space to stop. And watch out for parking meters and ever-vigilant enforcement officers!
If a parking permit comes with your property, make sure you apply for it as early as possible – preferably in time for moving day.
If possible, reschedule moving day if it clashes with big local events such as the Chelsea Flower Show and the Live at Chelsea Show at The Royal Hospital.