In this new monthly post, we highlight our Rising Star of the month, highlighting a little bit more about some of the awesome people that work at Kiwi Movers and what makes us a great London moving company.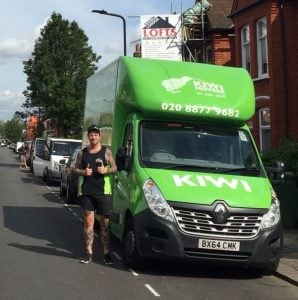 Sam Goodwin – Team Leader
1. Where are you from?
The Waikato Region, NZ
2. How long have you been with Kiwi?
Since March 2015
3. Your background (training, previous jobs)
Back in NZ I was mainly at a dairy factory, along with dipping in and out of the music industry.
4. Your role?
Senior Team Leader, however when the crew gets together and the days mahi (diffciult) everyone's ideas and inputs are taken on board.
5. What you enjoy about the job?
We're here for travel, and to explore the lands of Europe and the U.K, so any job for Kiwi that takes you out of London are always enjoyable. Margate to Cornwall, Brighton to Manchester. We are lucky enough to get around a lot!
6. Best moment/memory on the with Kiwi?
Not sure if I can throw names out there but I've been lucky enough to help move a couple of idols and become (temporary) friends with them haha.
Again with the travel thing, seeing the English coast and small country villages are always memorable!
7. Most challenging situation and how you overcame it?
Driving past all the amazing coffee shops London has on offer.. and over coming it by leaving my card at home!